Even though Ottawa is experiencing uncharacteristically mild weather, thus far, our amazing Winterlude festivities still draw in thousands of people to the Nation's Capital to enjoy. And for beer lovers, one event stands out as the primordial event of all events – Winter Brewfest.
Motivated by the success of last year's run, Winter Brewfest is back in full force for its second edition. With over 100 different types of beers to wet your whistle from more than 35 plus microbreweries from Ontario and Quebec, there will definitely be an old, new and soon to be favourite sud(s) that craft beer lovers will imbibe. 
Once again, the newly renovated Horticulture Building at Lansdowne Park will be hosting the brewery event. And if enjoying a brewsky or two isn't your thing, then you will be pleased to hear that a wine and spirits bar as well as ciders will be available during the event.
The largest craft beer festival in Ontario!
If this year's event is anything like last year's, the Horticulture Building will be THE place to be. Guests will not only enjoy, partake and indulge in the suds, but will also fill their tummies with some delicious nibbles all the while taking in some live entertainment.
Breweries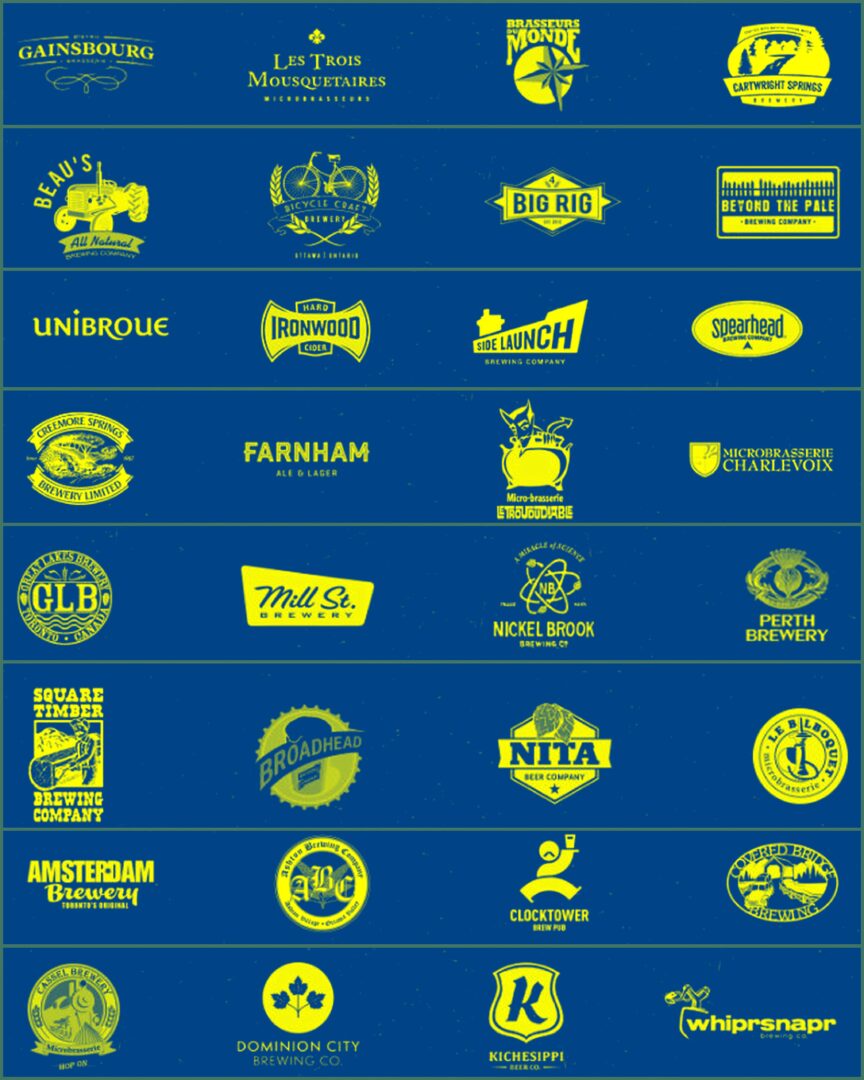 Important info regarding the event:
Date and Time: February 12th & 13th, 2016
Session #1: Friday February 12th, 2pm to 7pm.
Session #2: Friday February 12th, 8pm to 1am.
Session #3: Saturday February 13th, 2pm to 7pm.
Session #4: Saturday February 13th, 8pm to 1am.
Where: Horticulture Building, Lansdowne Park (1015 Bank Street)
Tickets*: Early Bird: $15 tax included
Presale: $20 tax included
Regular: $25 tax included
*Tickets include a sampling glass
Tickets are available for purchase online (www.brewfest.ca) and at the following participating ticket outlets:
Beyond The Pale: 5 Hamilton Avenue. N, Ottawa
Beau's: 10 Terry Fox Drive, Vankleek Hill
Bicycle Craft: 850 Industrial Avenue #12, Ottawa
Cassel Brewery: 715 Principale Street, Casselman
Dominion City: 5510 Canotek Road, Gloucester
Kichesippi: 866 Campbell Avenue, Ottawa
Whiprsnapr: 14 Bexley Place, Unit 106, Nepean
Nita Beer: 190 Colonnade Road #17, Ottawa
In case you were wondering…
• Event is Cash only. ATMs will be available on site.
• Tokens: $10 for 10 tokens. Tokens are used to purchase beer and food samples. On average, beer samples require between 2 and 6 tokens depending on the type of beer and food samples require between 6 and 8 tokens.
• Beer samples: 4oz per sample (samples range from 2-6oz depending on the beer).
• Transit: Your proof of purchase will get you a free ride on OC Transpo!
Beer connoisseurs and newbies alike are rejoicing with the news that Winter Brewfest is back. So bring your beer drinking friends and enjoy Ontario's largest craft beer festival.
Cheers!