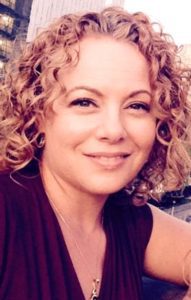 Brigitte Hasbron
Culinary Travel Writer
Brigitte is the owner of The Food Tease, the Canadian Capital's only combined culinary and travel blog. She has had the privilege of working as a culinary journalist with some of the best chefs and sommeliers in Canada and abroad and is an active member of the International Food Wine Travel Writer Association.
As an haute cuisine graduate from the most prestigious culinary school in the world, Le Cordon Bleu Institute, Brigitte gained an appreciation of the hard work and sacrifice required to become a successful chef. She is also a certified BBQ judge with the Kansas City BBQ Society (KCBS) in both Canada and in the United States, as well as being a certified steak judge with the Steak Cookoff Association (SCA) recognized worldwide.
Over the years, she has expanded her knowledge of gastronomy and wine by participating, either as a contributor or as a journalist, in various culinary events hosted by world-renowned chefs and master sommeliers.
Brigitte's passion for food and travel pushes her to promote and give credit to the men and women of the culinary world.
Brigitte's appetite for all things tasty and her never-ending fascination for learning will always be her driving force. Brigitte strives to inform and educate others regarding all of the splendours that food, wine, and travel have to offer.
My love of food has no bounds!