Food and wine lovers will be happy to hear that the 20th Anniversary of Gatineau's Rendez-vous des saveurs wine and food event is taking place next weekend at the beautiful Casino du Lac-Leamy.
Like many wine and food events, Le Rendez-vous des saveurs goal is to attract food and wine lovers that love all things tasty!
Presented by the SAQ, Rendez-vous des saveurs wants to showcase talented chefs, highly regarded eateries, culinary professionals as well as highlight local and seasonal products from the Gatineau region.
If this year's anniversary event is anything like the one I attended last year, it will be deliciously satisfying.
This delectable event brings together some of the finest chefs from the best restaurants, professionals from the culinary industry, in addition to showcasing local and seasonal products from the area. Excite your senses with an array of gourmet flavors, from here and afar, including a wide variety of wines. – Rendez-vous des saveurs
 Activities
• Urban Gourmet Market : Some of the area's top restaurants and culinary delights, local and national exhibitors (producers, distributors, etc.). Also available for tasting : incredible wines, beers and spirits!
• Culinary Demonstrations: On the main stage, enjoy FREE demonstration by chefs on various subjects: duck, smoothies, chocolate, tartare and many more!
• Tasting Workshops: Beer and wine, cider, spirits of Quebec amongst few others!
• Contests and promotions
• Mini-Academy: supervised activities for kids. Adults can enjoy the show while the kids are also having fun!
Important Info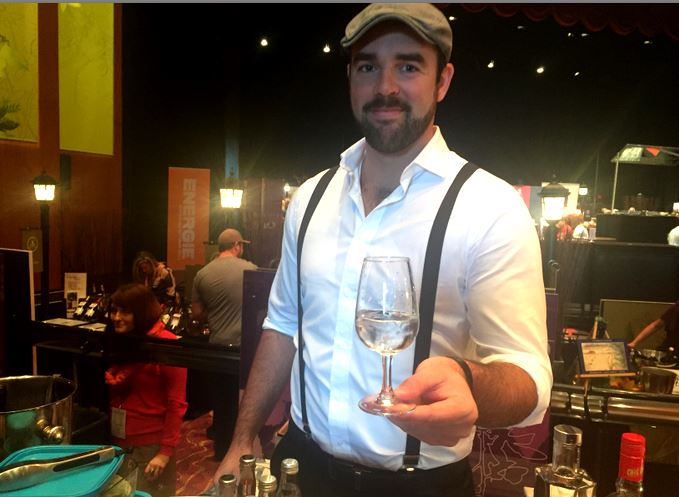 Each admission option includes:
• A free INAO tasting glass for sampling the different wines and spirits at the event
• Access to all vendors and exhibitors, as well as all free culinary demos
• An entry coupon for a chance to win a travel credit worth of $500 – courtesy of VoyageAquarelle.com and JeVisite.ca
• The chance to register to one of the Tasting Workshops ($)
Packages are also available:
• GOURMET Package: Starting at $38 per person – a savings of $20! ($58 value) includes a 3-Day Passport and your INAO wine tasting glass, 10$ of coupons and one Tasting Workshop from the 2015 Schedule (based on a $25 workshop)
All workshops and culinary demos are presented in French but the Rendez-vous hosts and staff will be more than happy to answers questions in both official languages.
3-Day Passport: Available in limited quantity : $15 per person (presale), $17 at the door
Daily Admission : $10* per person (presale), $12* at the door, Available at all 12 Gatineau-Area SAQ store locations and also Available online and available directly at the entrance of the Rendez-vous des saveurs entrance, on the day of the event.
When: Friday, October 14th: 4 p.m. to 10 p.m.
Saturday, October 15th: Noon (12 p.m.) to 10 p.m.
Sunday, October 16th: 11 a.m. to 4p.m.
Both wine and food enthusiasts enjoy partaking in this event and it's easy to see why, especially with all its unique activities and local products being showcased.
See you there!