Mistura is one of the world's biggest gastronomical events and the largest food fair in the world. In 2011, Mistura broke the Turin Italian Cuisine Expo then attendance world-record of 275,000 people with a paid attendance of 405,000. At the new ground in Campo de Marte, Peru Mistura 2013 will have estimate paid gate attendance of 600,000 people. Last year there were about 25,000 international tourists, mostly from the United States, Colombia, Venezuela and Brazil.
Food, and the people that make it, are respected at all levels of society in Peru. During the Mistura food festival, Peruvians from various social, age, and gender distinctions gather around pots and cookers to celebrate Peru's traditional cuisine, marvel at the creativity, reaffirm their identity and celebrate cultural diversity. Food has long been associated with Fiesta. The Mistura food fair brings together the various actors in the chain cuisine of Peru: farmers, producers of pisco, cooks, bakers, food sellers, confectionery, huariques, restaurants, cooking schools, and commercial companies. In Mistura a special tribute is paid to mother earth, or Pachacama. The richness of Peruvian cuisine is based on history and at the confluence of particular styles culinary and inputs from different regions of Peru – hence the name mistura, which means mixture. To this regional diversity is added 5 centuries of contributions of European tastes, Arabs, Africans, Chinese, and Japanese.

The Mistura food festival attracts internationally acclaimed chefs such as Ferran Adria of El Bulli, Alex Atala of D.O.M. in Sao Paulo, Dan Barber of Blue Hill in New York, Massimo Bottura of Italy's La Osteria Francescana, Rene Redezipi of Copenhagen's Noma, Quique Dacosta of Spain's Quique Dacosta Restaurant, and many famous Peruvian chefs such as Gaston Acurio, Rafael Piqueras, Rafael Osterling, Virgilio Martinez, Javier Wong, Giacomo Bocchio, Mitsuharu Tsumura, Ferran Adrià, René Redzepi, Alex Atala, Massimo Bottura, Victor Gutierrez, Luis Arevalo, Astrid Gutsche, Jaime Pesaque, Toshiro Konishi, Cyrus Watanabe, and Pedro Miguel Schiaffino (many will have food booths for a taste of their internationally renowned creations).



AUSTRALIA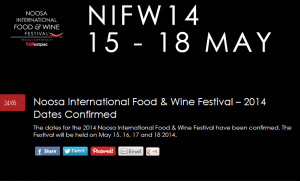 Once each year the small Northern Sunshine Coast town of Noosa becomes a mecca for foodies from across Australia and further afield when they visit the Noosa International Food and Wine Festival. When skimming the programme it's hard not to be slightly awe inspired by the impressive assembly of over 100 world class chefs, wine makers and food writers. In fact, this year's line-up included chefs representing 12 restaurants listed in the top 100 globally in the San Pellegrino awards.
Alongside a full programme of talks, wine tastings and celebrity chef demonstrations, the festival also encompasses producers from across Australia promoting their delicacies; not to forget a competition fuelled cook-off between stallholders, each vying to be named the best dish or wine of the festival.

BARBADOS



















Epicurean superstars, celebrity chefs, wine and spirits experts gather on the island to offer the very best in food, wine, rum and culture, from the culinary capital of the Caribbean.




www.foodwinerum.com

CANCUN – RIVIERA MAYA


More than 25 events, 4 days on the most beautiful beaches of Mexico and the best lineup of star chefs and producers of wines and liquors.

The CRMFEST is an exclusive "boutique" gourmet festival that gives leaders in the field of gastronomy the opportunity to show the world their tendencies and innovative culinary talents.

The events are centered on the two most beautiful beach destinations of Mexico: Cancun and the Riviera Maya, and for the second consecutive year this event seeks to position itself as the best in Latin America which is why it will have the participation of the best chefs in the world.

www.crmfest.com


SINGAPORE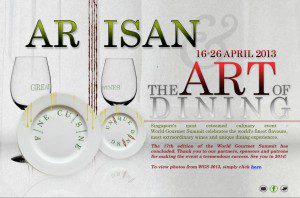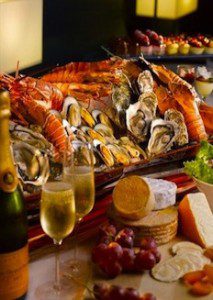 World Gourmet Summit (WGS) is an international gastronomic extravaganza organised by A La Carte Productions Pte Ltd (a subsidiary of Peter Knipp Holdings Pte Ltd) and supported by the Singapore Tourism Board (STB). An annual epicurean festival that showcases the intricate craftsmanship of prestigious chefs; it is also an exposition of the internationally acclaimed vintners. Encompassing a series of dazzling events like the gourmet golf experience, vintner dinners and special themed and celebrity dinners, it is a gourmet spectacular specially crafted for the discerning individual who appreciates great wines and fine cuisines.
LAS VEGAS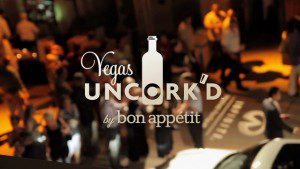 Vegas Uncork'd is an unparalleled celebration of food & drink. This year's festivities saw Gordon Ramsay, Joel Robuchon, and Bobby Flay cooking side-by-side, just to name a few. Attending guests were wowed by the unrivaled skills of the celebrity chefs, perfect pairings from elite sommeliers, and the astounding beverages concocted by master mixologists. It was a festival for true foodies, a four-day schedule of unique events where guests were able to meet the amazing chefs behind Vegas' greatest restaurants, try the incredible dishes they have to offer, and even learn some tips and tricks from the most talented culinary artisans in the world.
This year's Vegas Uncork'd might have been the best yet… until next year. Sign up to get updates on future events, and always be in the loop on these incredible once-in-a-lifetime opportunities. See you in 2014!
I wish you all a content and full tummy on your next travel…Bon voyage and always stay hungry!