A splash of red turned into a sea of red at the 2014 Lumiere Gala
By admin on September 28, 2014
Where do I start?! I'll be honest, putting on a chef's jacket again got me feeling all giddy inside, the kind of feeling where you're excited and nervous but in a good way! Walking through the labyrinth like kitchen – the heart of the Brookstreet Hotel, had me feeling nostalgic as memories of cooking at Le Cordon Bleu Institute came flooding back to me. The big and I mean big difference was the fact that I was now amongst a small army of prep cooks, sous-chefs and executive chefs from various reputable Ottawa restaurants that came together to support Brookstreet's executive chef Clifford Lyness and the Lumière Gala for the Ottawa Regional Cancer Foundation . 
Chef Lyness was gracious enough to permit me access to the 'behind the scenes' view of the "structured chaos" that typically most guests never see…the kitchen! And as if that wasn't enough, chef Lyness asked me if I would be interested in assisting one of the food stations showcased at the gala! I was beyond over joyed as this was exactly what I wanted, but did not dare to ask as I didn't want to push my luck as I was already grateful for just having access to the kitchen and seeing the hard work all come together. So after donning myself with the chef jacket and apron I was ready to be a soldier bee in what was deemed as a highly organized, super efficient and motivated group – every person working diligently and working in sync within their group to get the job done…and that they did…correction: WE did!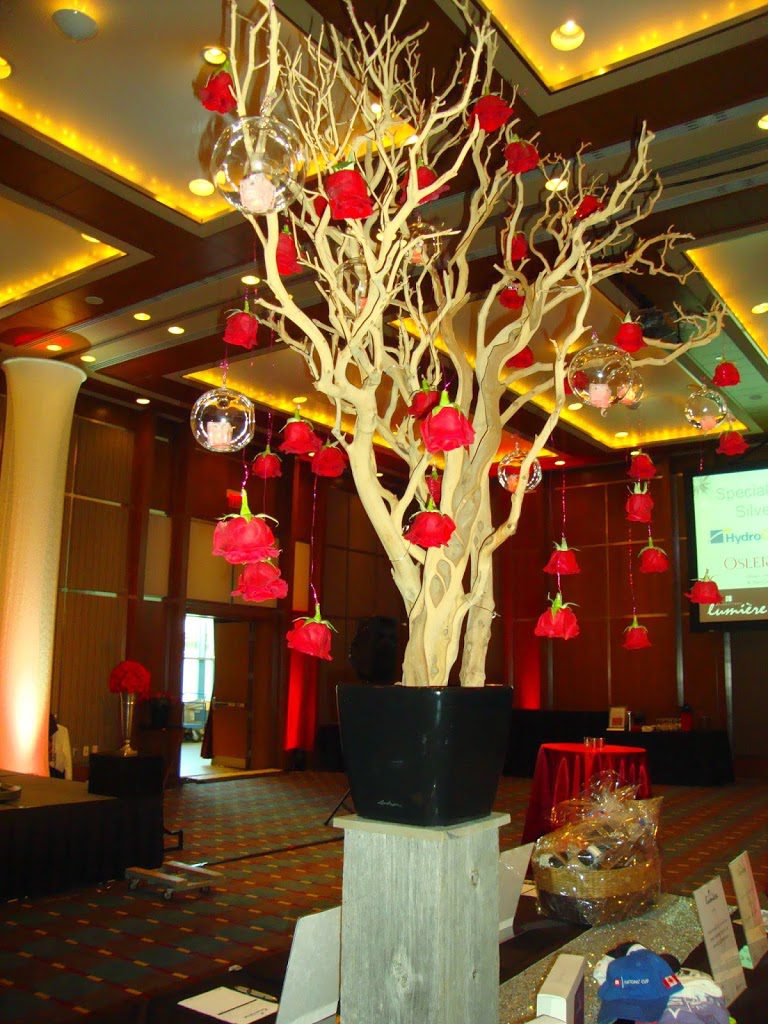 Ballroom of Red
Guests of the red themed evening took delight in trying the varied food stations that took up the entire second floor of the Brookstreet Hotel. Ten food stations were serving contemporary creative cuisine, each one showcasing their delicious cancer busting super foods. The food station that I was assisting with was the Cannellini bean and maple cassoulet with braised pork belly and blueberry gastric…salivating yet?! As you may have already guessed, the cannellini beans were the cancer busting super food (the pork belly was however my endorphin super food!).
Each station not only showcased the food but was paired perfectly with exceptional wines that complimented one another. One thing I did note that was impressive (there were many) was the fact that each station had a description of what the meal was but emphasis was placed on highlighting the cancer super food and its benefits to the human body. And true to form, I painstakingly tried each and every food station…okay, who are we kidding here?? I was like a kid in a candy store wanting more and more with every new dish. To be brutally candid, some stations saw me several times 😉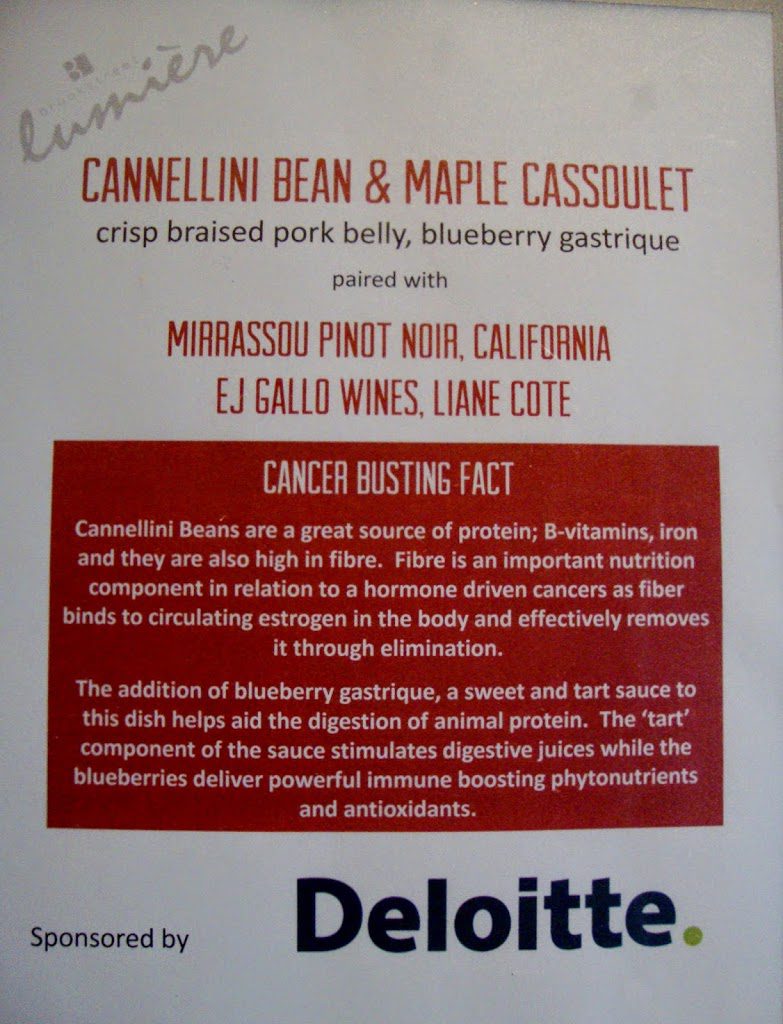 Each food station described the Cancer Busting Food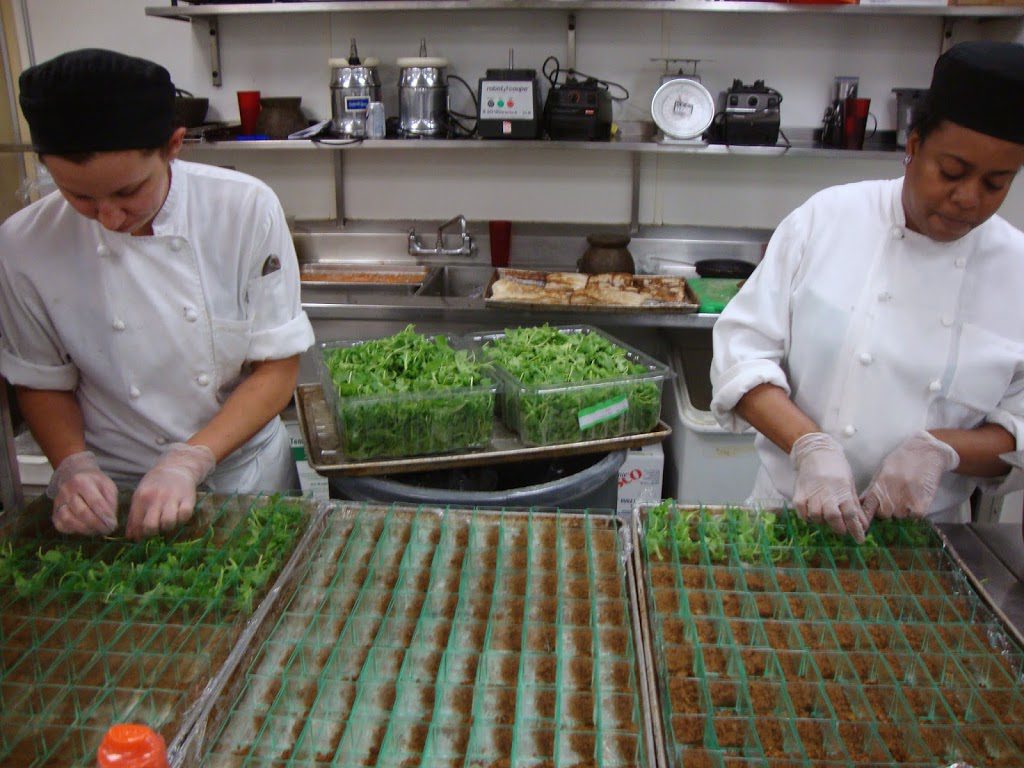 The beginning of what will be the House Smoked
Candied Salmon station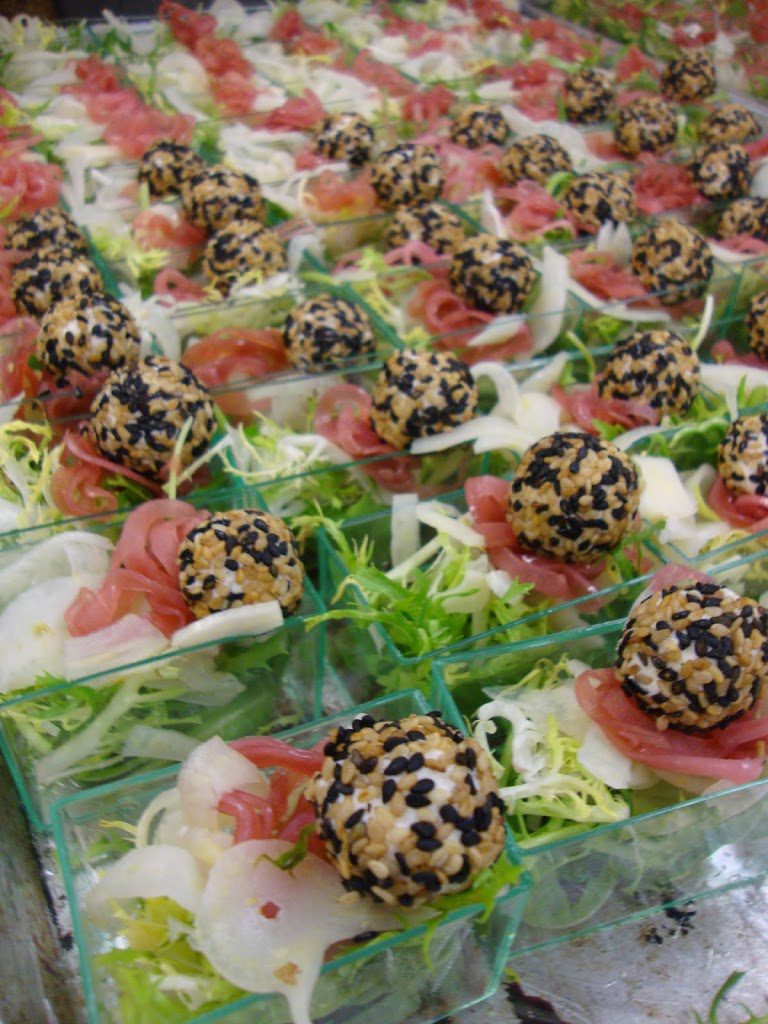 House Smoked Candied Salmon
pumpernickel sand, 
egg confetti, chèvre sphere, 
pickled onion, acidulated fennel, 
frisée, 
arugula and micro sprouts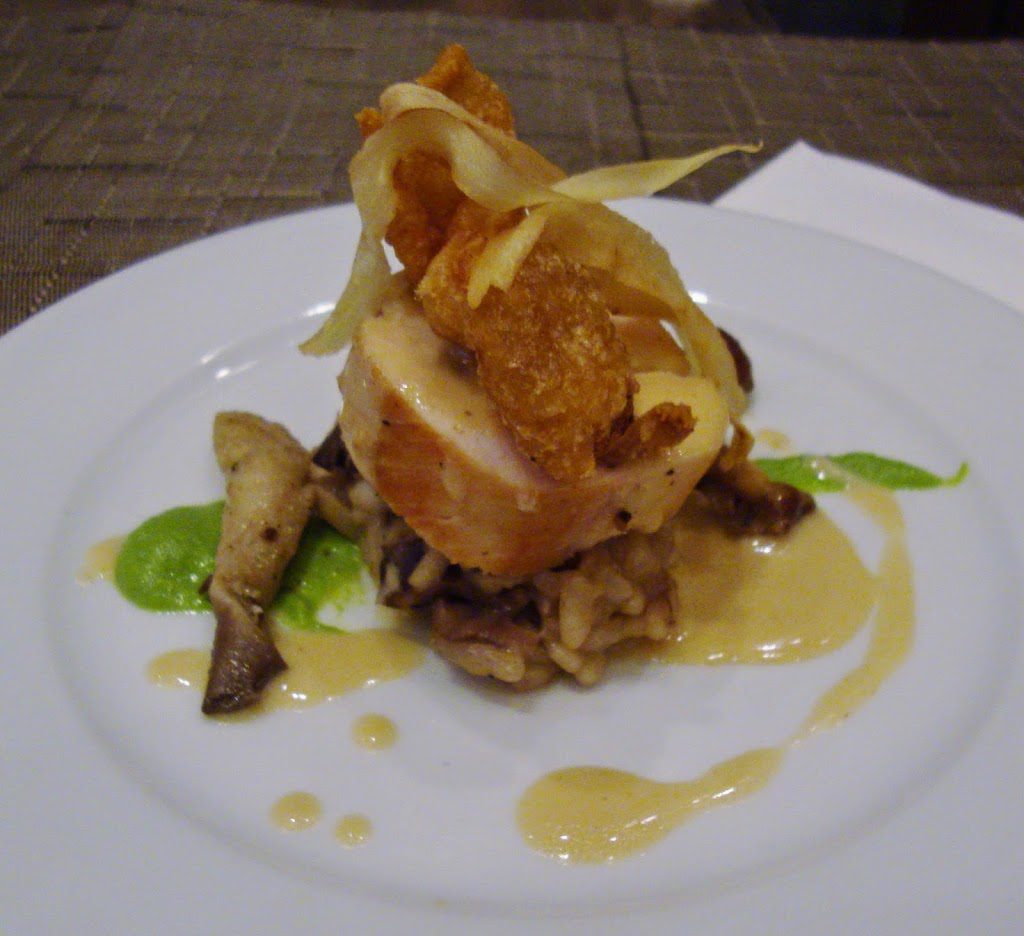 Sous Vide Lime & Coriander Brined Capon
aztec grained risotto, sweet pea and foraged mushroom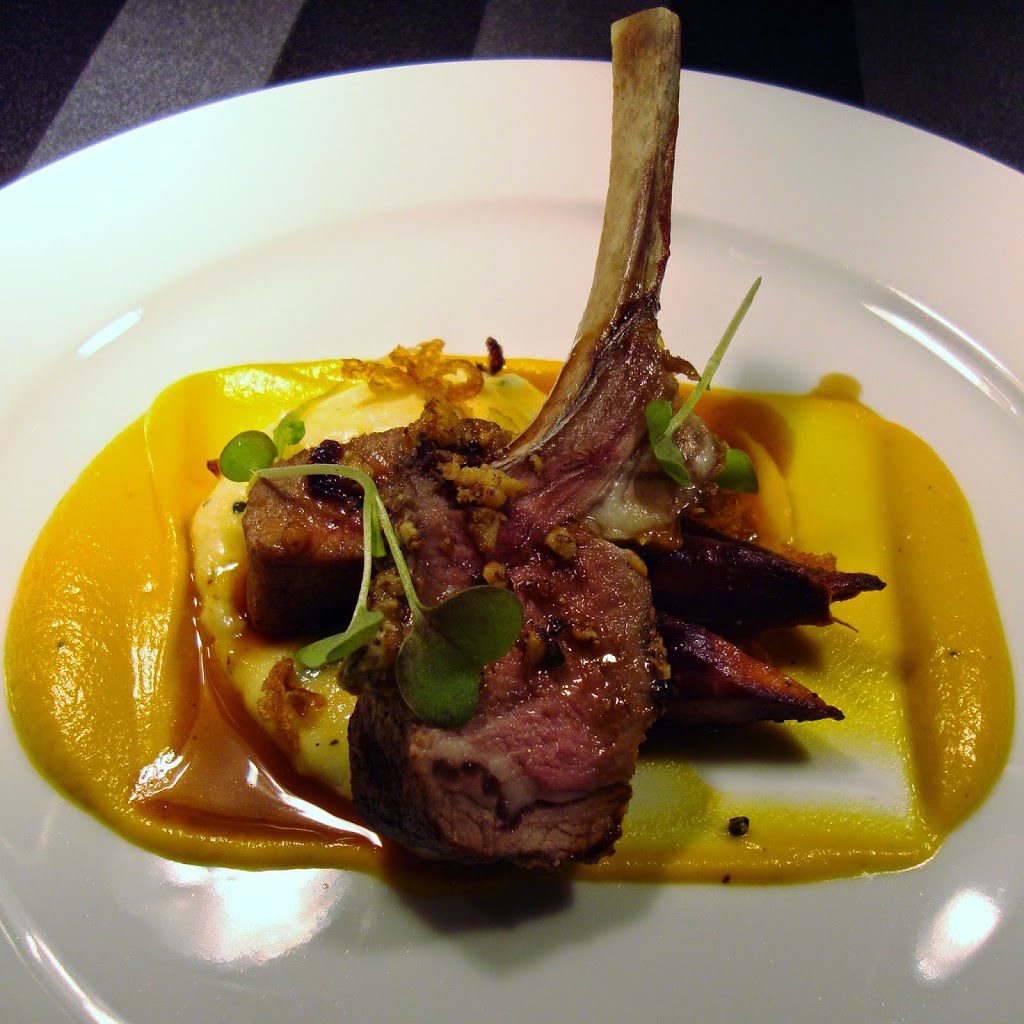 Walnut & Cracked Mustard Crusted Lamb
applewood cheddar creamed polenta
heirloom carrots, root beer sauce
*Used my hands and ate this one to the bone*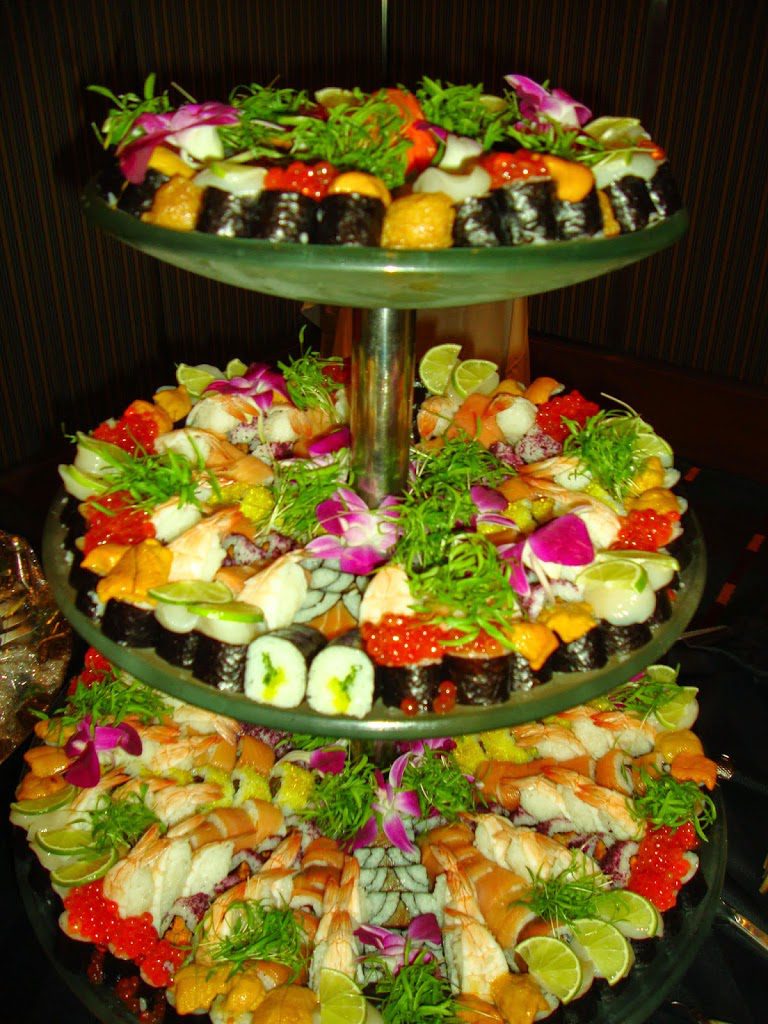 Assorted sushi served with traditional condiments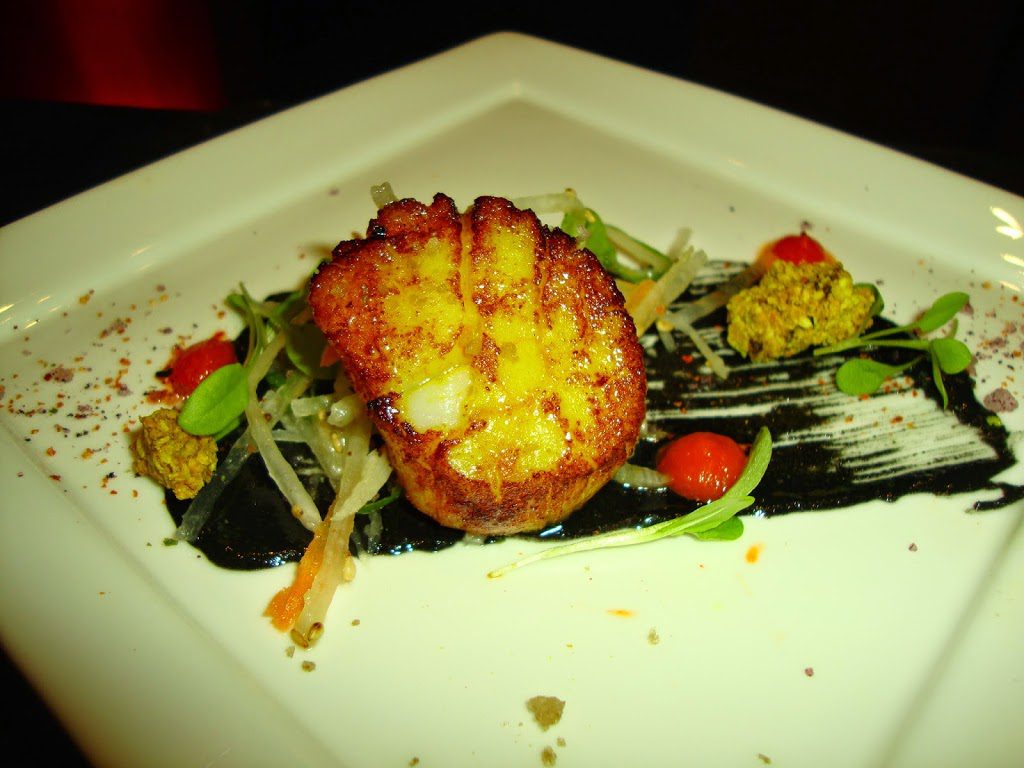 Tumeric Seared Scallop
black sesame puré, roast pepper pulse, jicama,
daikon,and chevril toss, curried canola,
soy ginger dressing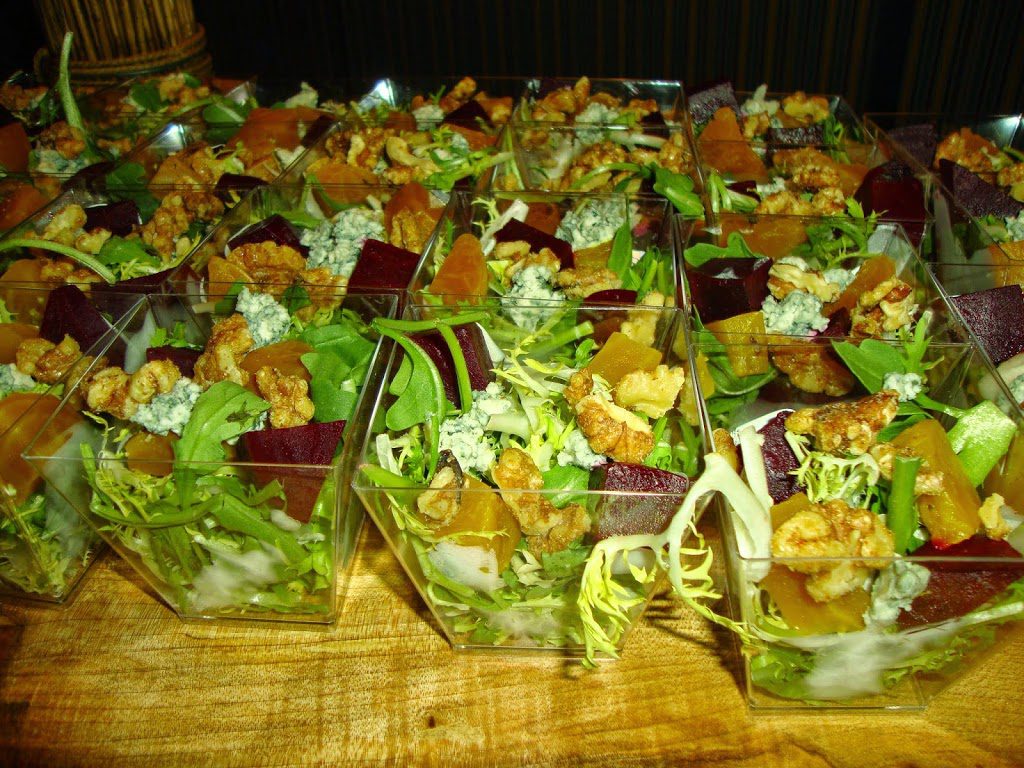 Beet3
Beets 3 ways, roast, pickled and chips
organic greens and crisp leeks, walnuts
tamarind and chili dressing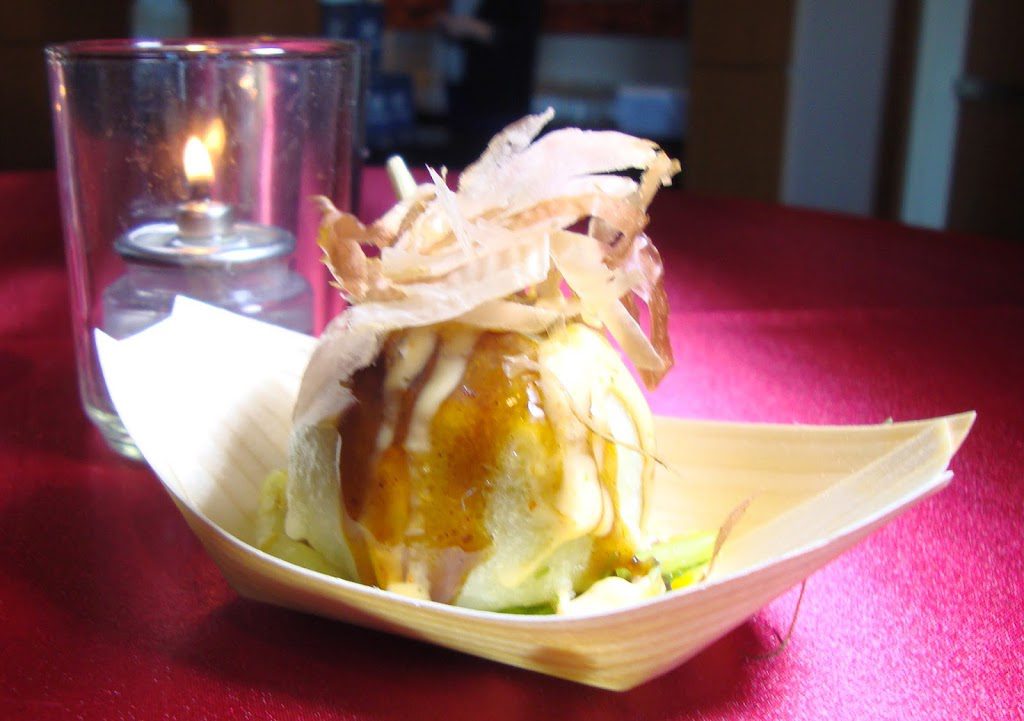 Po Tako
octopus, yellow flesh potato, green onion
bonito flakes, wakami, takoyaki sauce, spiced mayo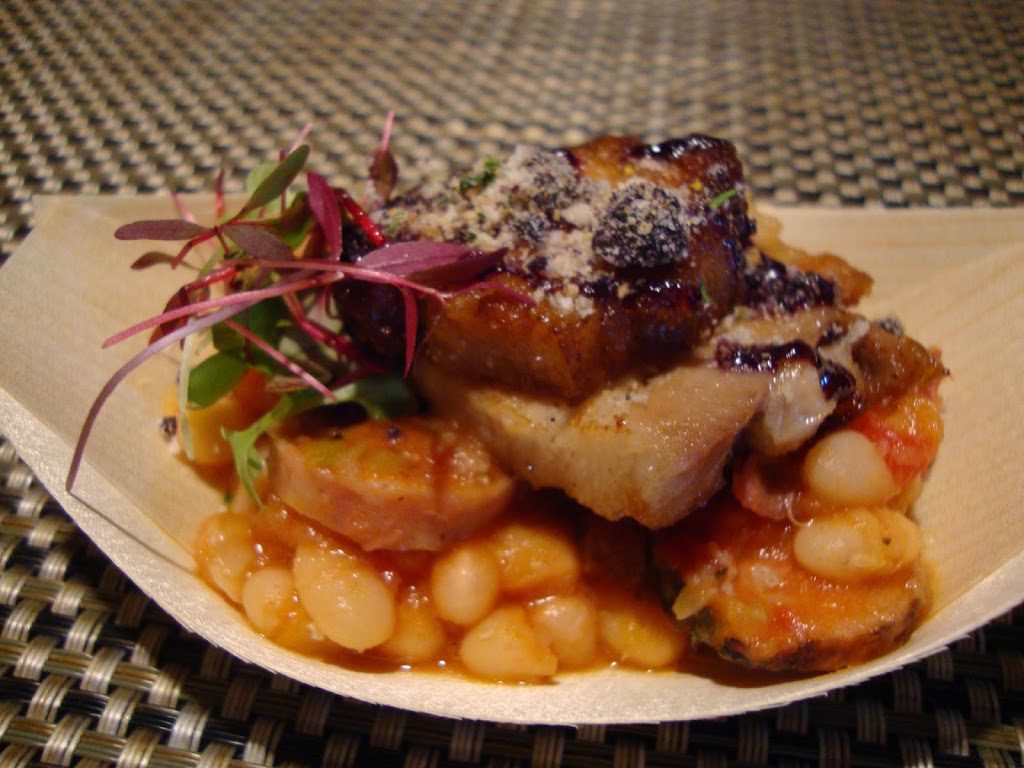 Cannellini Bean and Maple Cassoulet
 braised pork belly 
and blueberry gastric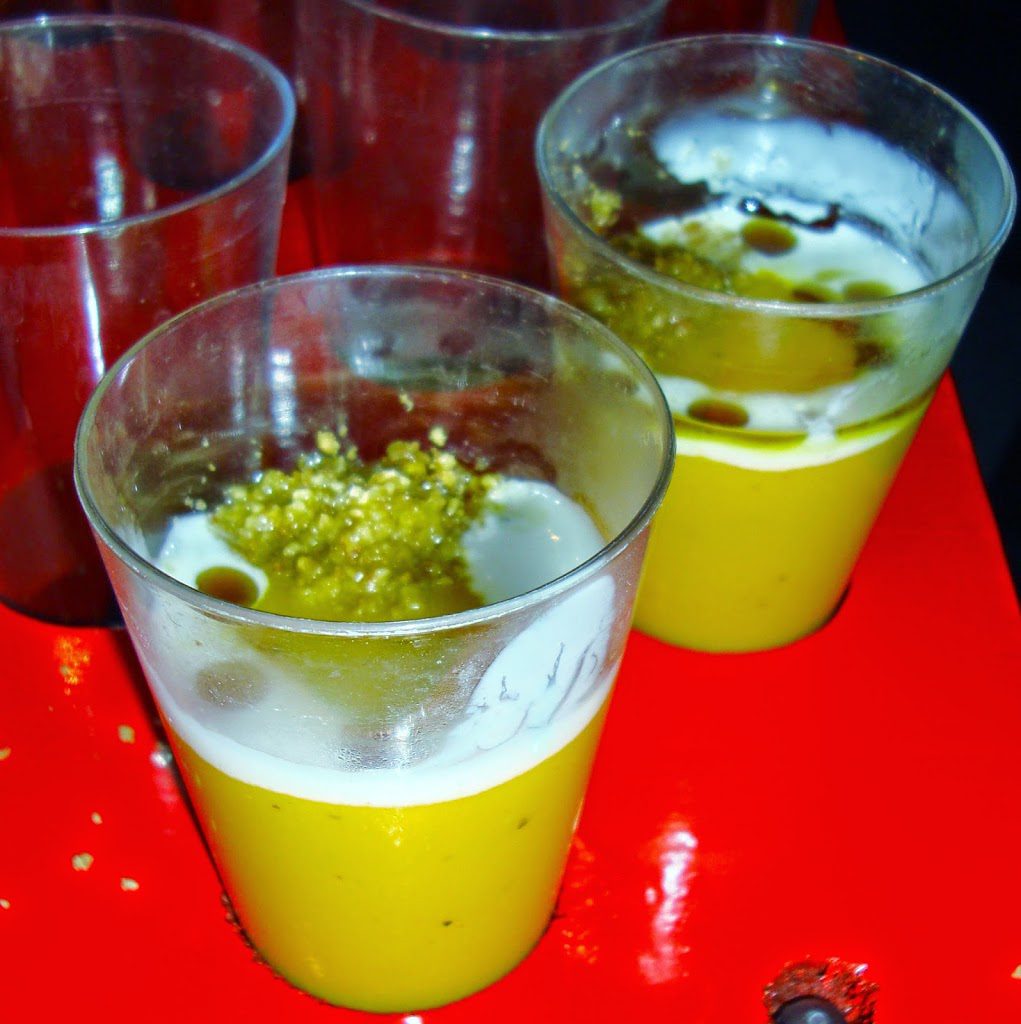 Carrot, Dhal and Ginger Soup
maple sugar roasted sunflower dust, pumpkin
seed oil, buckwheat honey coconut cream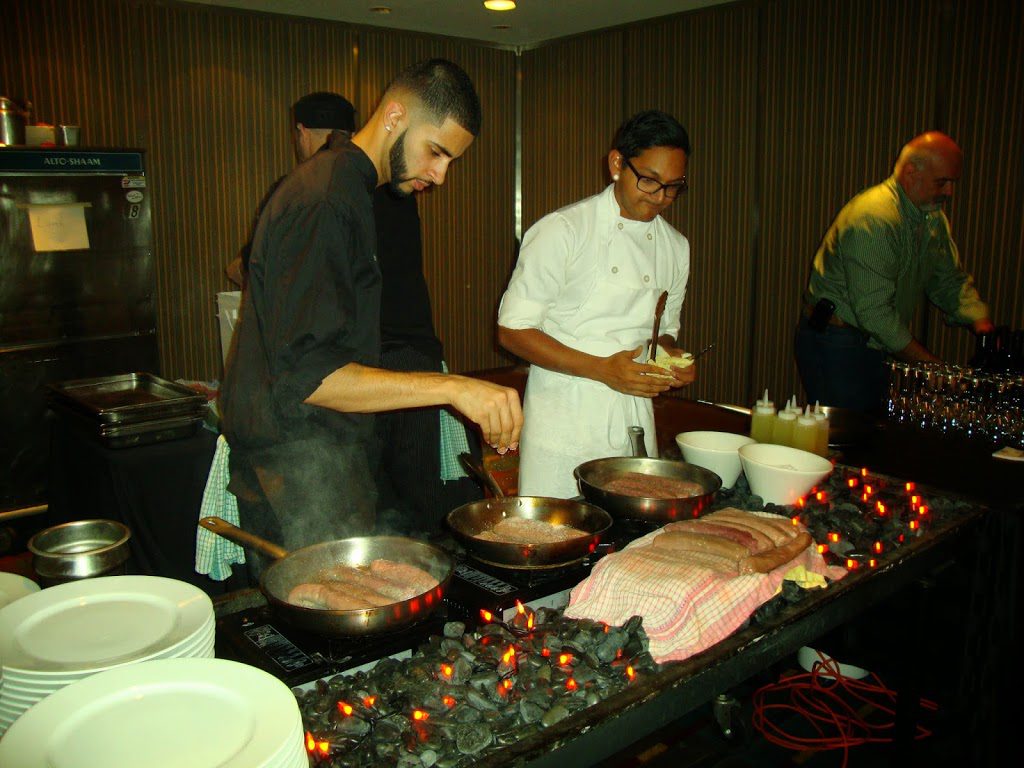 Chefs enticing the crowd with their cooking skills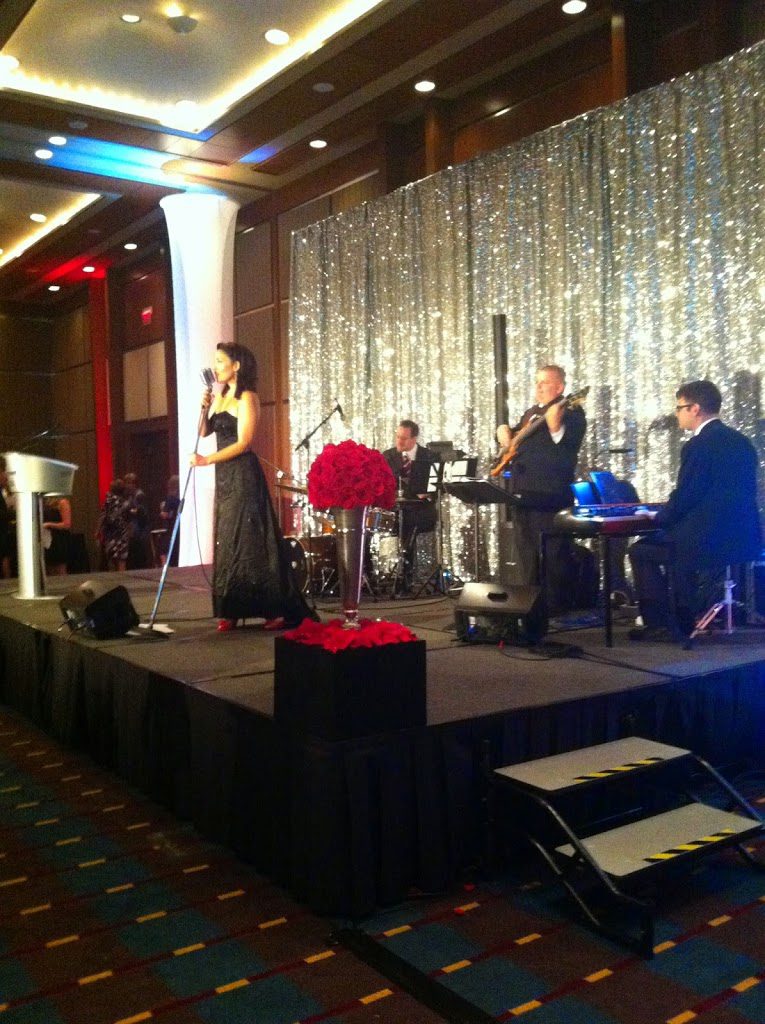 Beautiful jazz music as the guests ate from 
the varied food stations
And for those that were keen…yes, there is only nine food stations being shown. Unfortunately I was not successful at obtaining a dessert photo, the price that I had to pay for indulging one too many times certain meat stations. Sorry but that's where my weakness lies…so, as the saying goes: Let them have cake 😉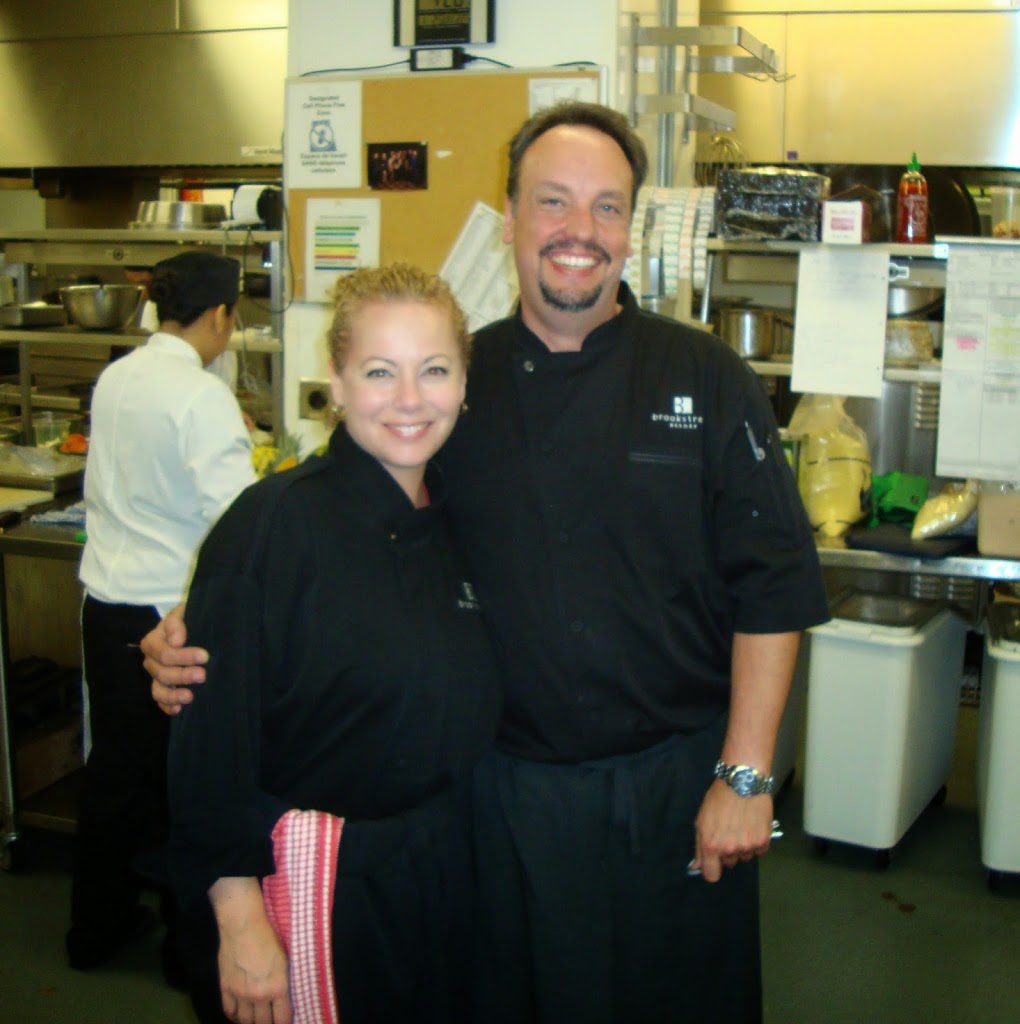 What an evening!
(Foodtease and Executive Chef Clifford Lyness)
A big THANK YOU goes out to all the prep cooks, chefs, sous chefs and executive chefs that helped me out while I was working and were ever so patient with all of my endless questions. I have to give recognition and praise to my food station team…as that's how I really felt: part of a team! However, I am ever so grateful to Chef Lyness for this beautiful and exciting opportunity. I enjoyed every moment, even at the cost of having very sore feet and back…how quickly I forgot the 'occupational hazard' of working in a kitchen. Small price to pay for such a passion!
Here's to another successful year for the Lumière Gala!
FT