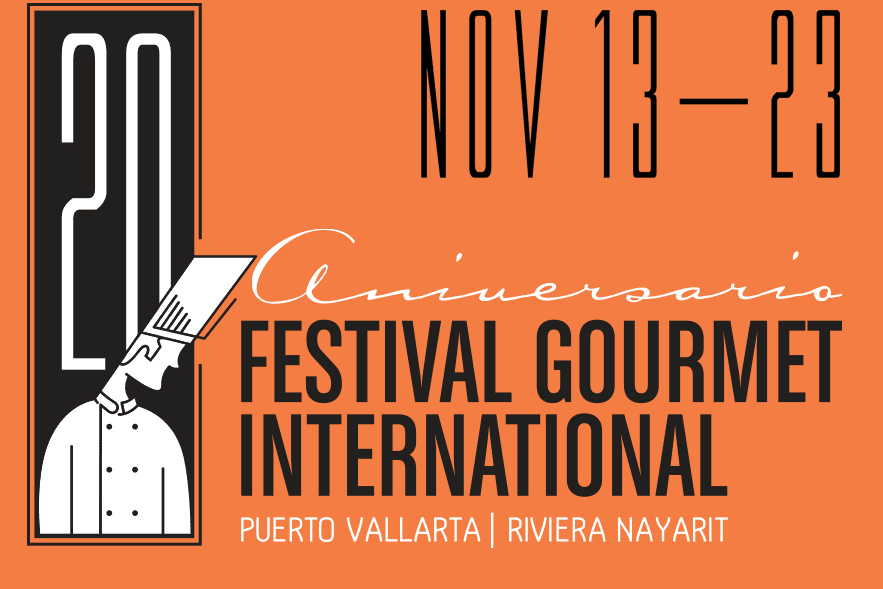 Ola my Foodie followers!!
I realize that with the hot summer heat that we are experiencing right now, that it's hard to think about making travel plans to a sunny destination. But hold that thought!!!! We are not talking about JUST any sunny destination…we are talking about embarking on a destination that will be hosting a world-class dining experience, a culinary excursion like no other!
Imagine partaking in 10 glorious days filled non-stop with diverse culinary activities to suit any foodies fantasy. How can you go wrong? Sun, sand and culinary masterpieces waiting to be praised and worshiped…Yes, food can be worshiped.
Puerto Vallarta is celebrating Mexico's premier culinary event, their 20th anniversary of the International Gourmet Festival (www.festivalgourmet.com) will be held November 13th to 23rd. This 10 day gourmet event highlights the excellent restaurants and world re-known cuisine found in Puerto Vallarta nationally and internationally. The festival is now recognized as one of the largest and the most important gastronomic event in Mexico. The festival is where celebrated chefs from Mexico and from around the world will come together to delight the taste buds of all attendees.
The International Gourmet Festival is not a competition, but a special emphasis on a friendly and creative exchange between grand masters of the art of cooking and young talents from all over the world is the reason of this gathering together.
It serves to showcase a spicy blend of culinary talents between the local chefs at participating restaurants and over 20 guest chefs from internationally acclaimed restaurants and hotels throughout the world.
The Epicurean fete features gourmet cooking classes, sunset wine tasting and special gourmet menus at all participating venues available to diners only during the festival.
The special attraction of the Gourmet Festival is the inspiration of working as a team, as the guest chefs, in conjunction with highly-awarded extraordinary culinary masters of local hotels and restaurants, lend a seal of the highest quality and creativity, making this event a unique experience where they surprise visitors with their latest trends, creations and secret recipes.
I am so looking forward to experiencing this gastronomical feast! The people, the ambiance and of course the culinary creations created by the skilled hands of those that have the passion for such an art.
Share this momentous gluttony excursion with me…so pack your passport, buy the tickets and most importantly be prepared for an experience like no other!
FT