Great food, delicious drinks and generous funds raised at this year's Red & White Gala!
By admin on February 26, 2015
For the second year in a row I had the pleasure of attending this year's Red and White Gala hosted by Harmony House. This annual food fundraiser event was created to raise awareness and just as important, to raise funds for the women's shelter Harmony House – Ottawa's only second-stage women's shelter that provides affordable transitional housing for women and children who are survivors of violence.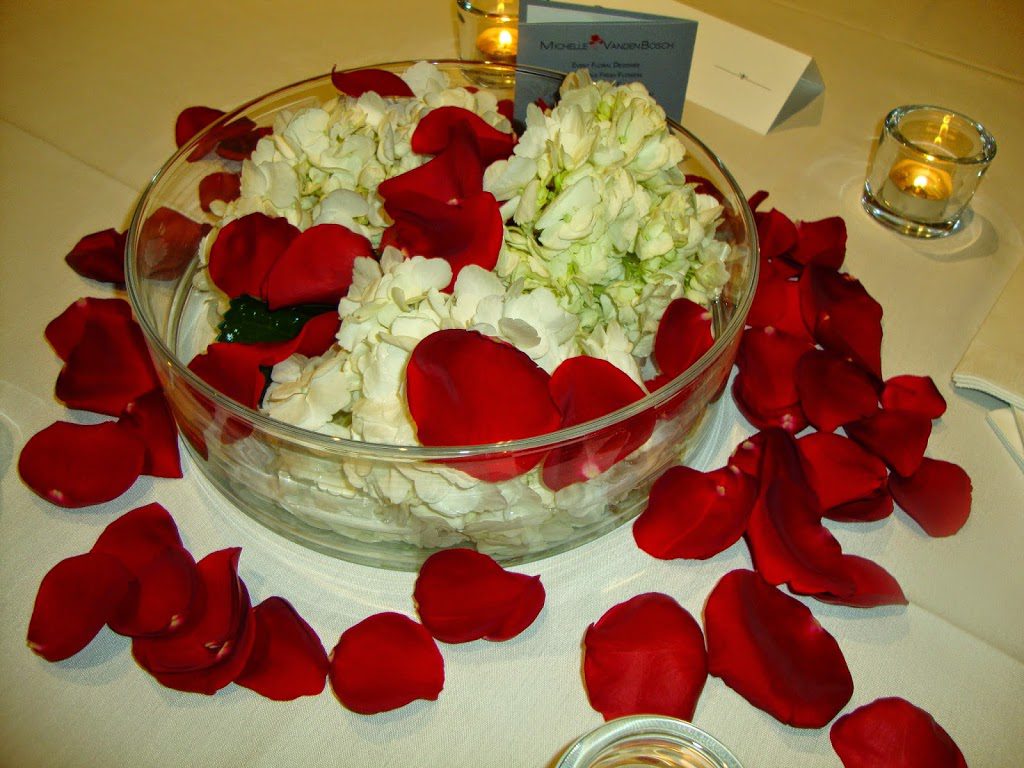 Harmony House outdid themselves as this year they were able to combine the culinary forces of Michael Blackie of NEXT and Mark Gray of Brooklyn Warehouse in Halifax, NS. The two chefs demoed their dishes to the eager attendees and provided enjoyable entertainment which in turn raised significant funds for the cause!

Before the main event started, guests had the opportunity to peruse and place their bets on the assorted products and services being offered for the silent auction. Many products came from the various breweries and wineries that were in attendance (Kichesippi Beer, Beau's All Natural Brewing, Rosehall Run, Domaine Perrault, Three Dog Wine, and Beyond The Pale to name just a few. With all these breweries and wineries offering their goods, one could only expect that there would also be some tasty treats to accompany them…and that there were. Gourmet jams from michaelsdolce went perfect with some of the wine samples being offered. And the perfect accompaniment to beer…well we had the tried and true crowd pleaser (yes, I am very much biased, especially when it comes to my love affair of meat) a cornucopia of meats provided by Seed to Sausage.
CBC's Lucy Van Oldenbarneveld emceed the evening and gave full reign to the two chefs when it was time for their multi-course dinner demo.
The menu for the evening:
Bacon and corn chowder
pearl tapioca floaties (sorry, no picture was taken…consumed too fast!!)
Meat course
Temptation course
Part of the evening's auction was the infamous Chef's dinner experience. But this wasn't your run of the mill Chef's dinner…this one was for the books! Included in this culinary extravaganza was dinner for ten people with the culinary skills of Chef Michael Blackie, Chef Norm Aitken (who was in attendance and generously offered his services) as well as Chef Mark Gray, who will also be part of this great event and will be bringing with him some fresh Nova Scotia seafood! And if that wasn't enough, Seed to Sausage jumped in and offered their products to be included in the evening. As for libations: wine from Domaine Perrault and Three Dog Winery and beer from Kichesippi Beer and Beyond The Pale  – all chimed in for this great cause! The Chef's dinner was a hit with the crowd and sold for a staggering $2,800…not once but twice!! Once the highest bidder was declared, another generous guest asked for the same service and was willing to pay the same amount. Now that's a win win situation for everyone involved!
What an event and what an evening! As far as I am concerned, it was a complete success for guests like myself as well as for Harmony House.
Till next year,