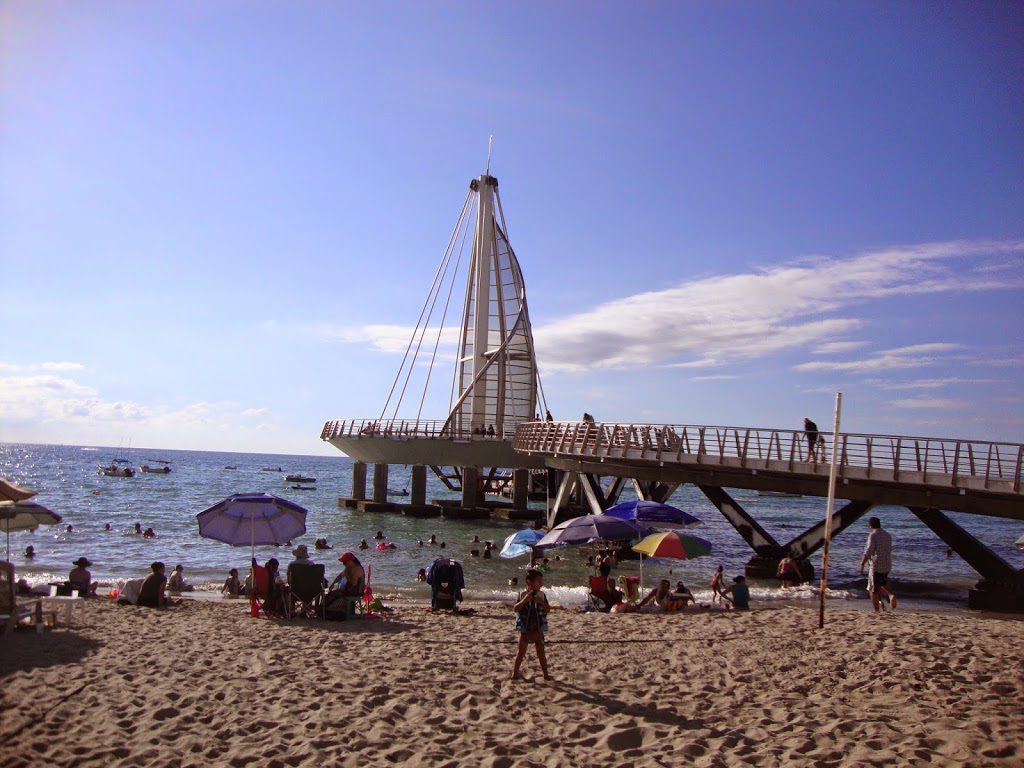 For a foodie, the Progressive Avant-Garde Dinner is like hitting the culinary jackpot so to speak. The Progressive Avant-Garde Dinner is seen as a gourmet safari. A safari in which you are treated to an evening of champagne, wines and other intoxicating spirits all the while consuming dishes that leave you speechless as your palate has now been spoiled beyond belief to tastes and flavors that you never thought possible!
However, preparation for the dinner was going to have to wait…as I was headed off to lunch at the very famous
La Palapa Restaurant,
an iconic symbol of Puerto Vallarta.
S
ituated at the Los Muertos beach,
La Palapa
is heavily influenced by fresh and local ingredients. I was treated to a cultural melange of Mexican, Asian and French elements that left me in awe by the sheer 'art' look of the meal to the sublime taste. Guest Chef Ryan Steyn didn't leave anything to chance in regards to what us foodies were in the mood to eat…as he covered all bases!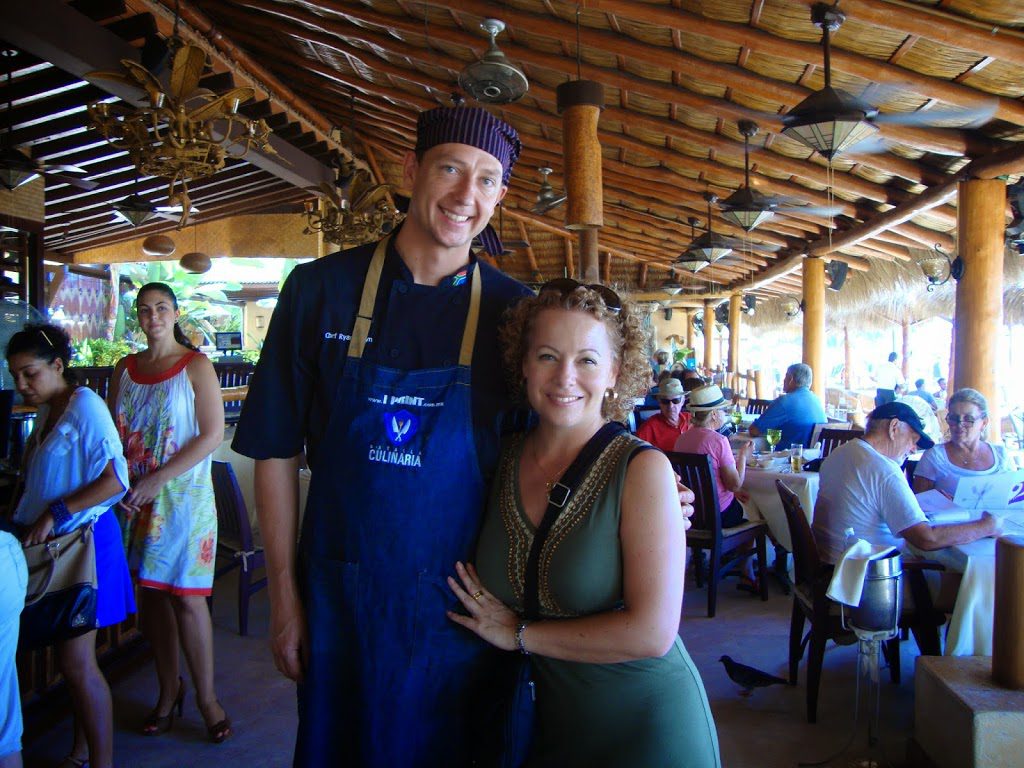 Chef Ryan Steyn (Guest chef to the Gourmet Festival has traveled the
world and has had the honor to cook for big names like Archbishop Desmond Tutu
and Nelson Mandela) and the Food Tease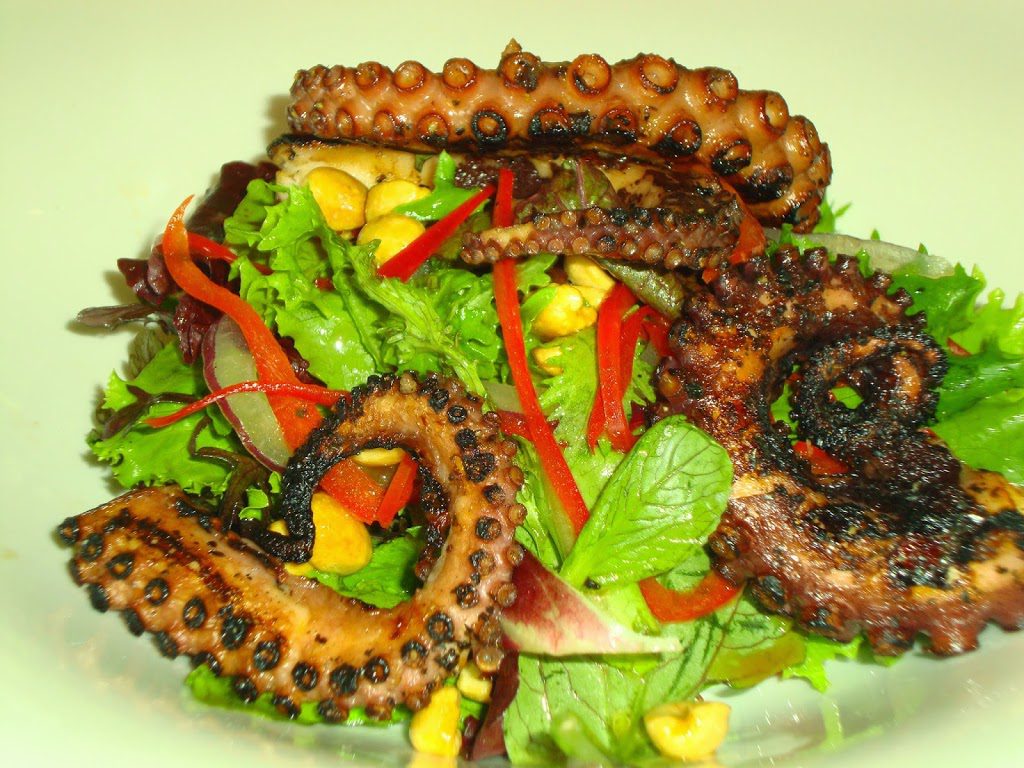 Grilled octopus, lettuce with ginger
and avocado dressing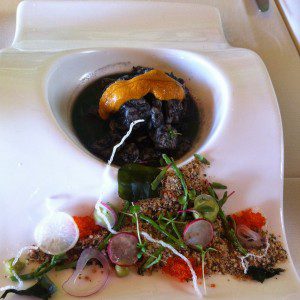 Black ceviche:fresh local fish,
squid ink, sea urchin and avocado merengue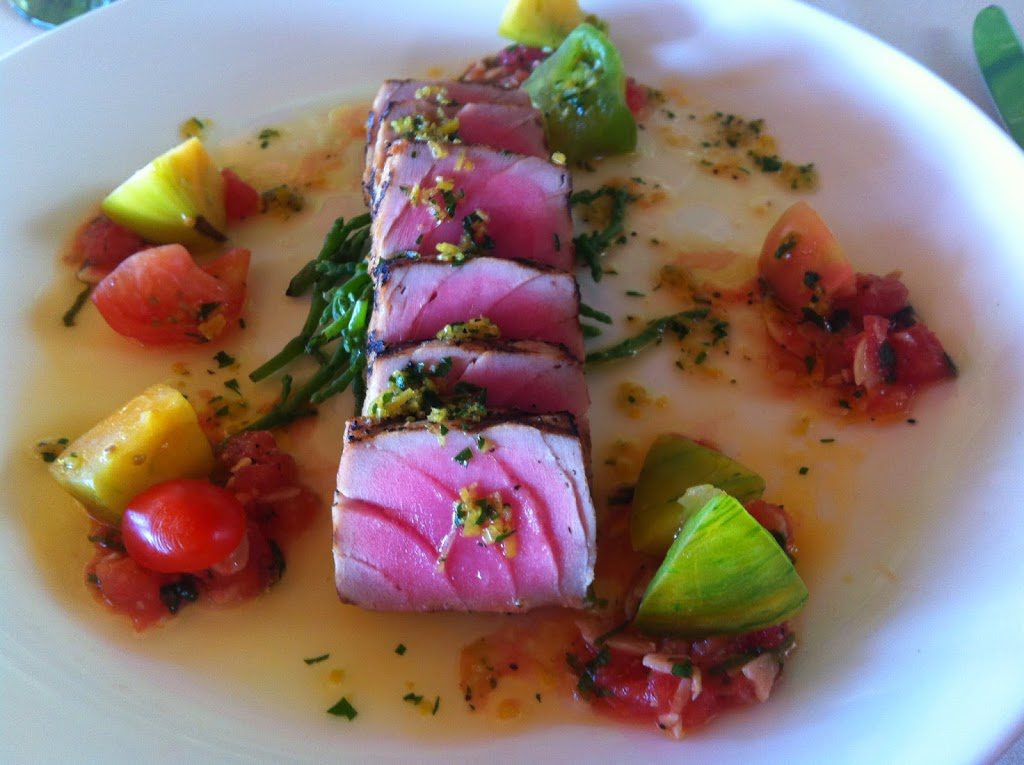 Tuna steak, salicornia and smoked heirloom
tomatoes
Needless to say after this 'light' lunch I couldn't even think of having dinner in less than two hours!!! But I put on a brave face and looked forward to my enchanting evening that waited for me. Both national and international press members were about to experience exquisite varied meals at three reputable dining establishments in Puerto Vallarta for the Progressive Avant-Garde Dinner.
Our first stop was at the Mediterranean restaurant Trio. A multlevel town house that gives the warmth of home however; the beautiful water fountain in the patio accompanied by Trio's savoury dishes reminds you that Trio is very much a notable eating establishment. After eating another multi-course meal at Trio, our next culinary stop was at The River Cafe. It was here, at the River Cafe that I fell in love. I fell in love with their insanely indescribable dish…lamb confit. Words will never do this meal justice when trying to describe it. It was by far one of the best meals I had on this trip, the only problem that I had to report was: I was getting full and getting full very fast! So I skipped imbibing on the fine wines and cocktails that were offered before me. As any great food lover knows, liquids take valuable space in the tummy. So the decision was easy…enjoy the meals and savour them especially since I had another restaurant to discover and try.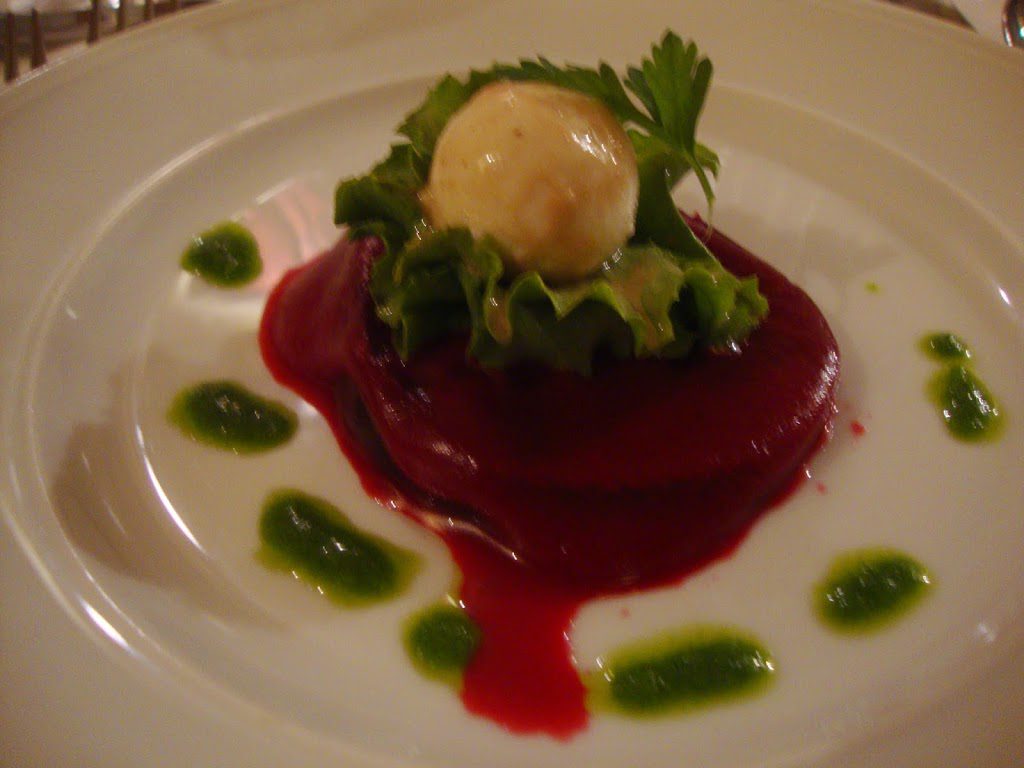 Trio's Beet salad with goat cheese
and greens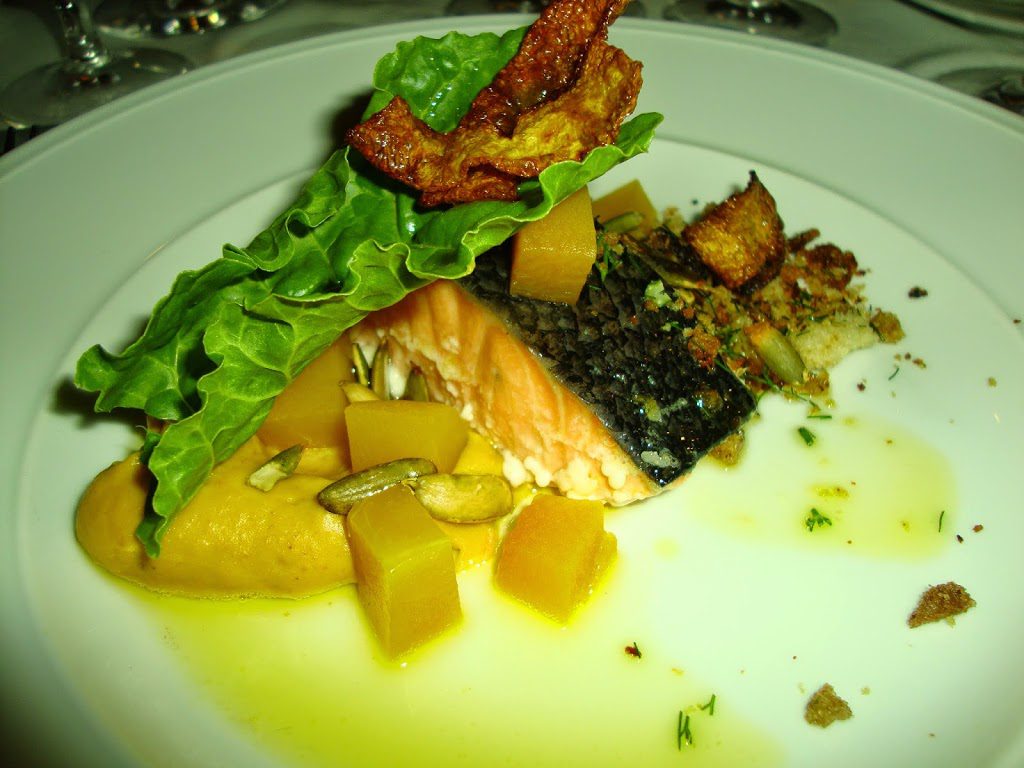 Salmon steak with assorted vegetables,
varied nuts and bacon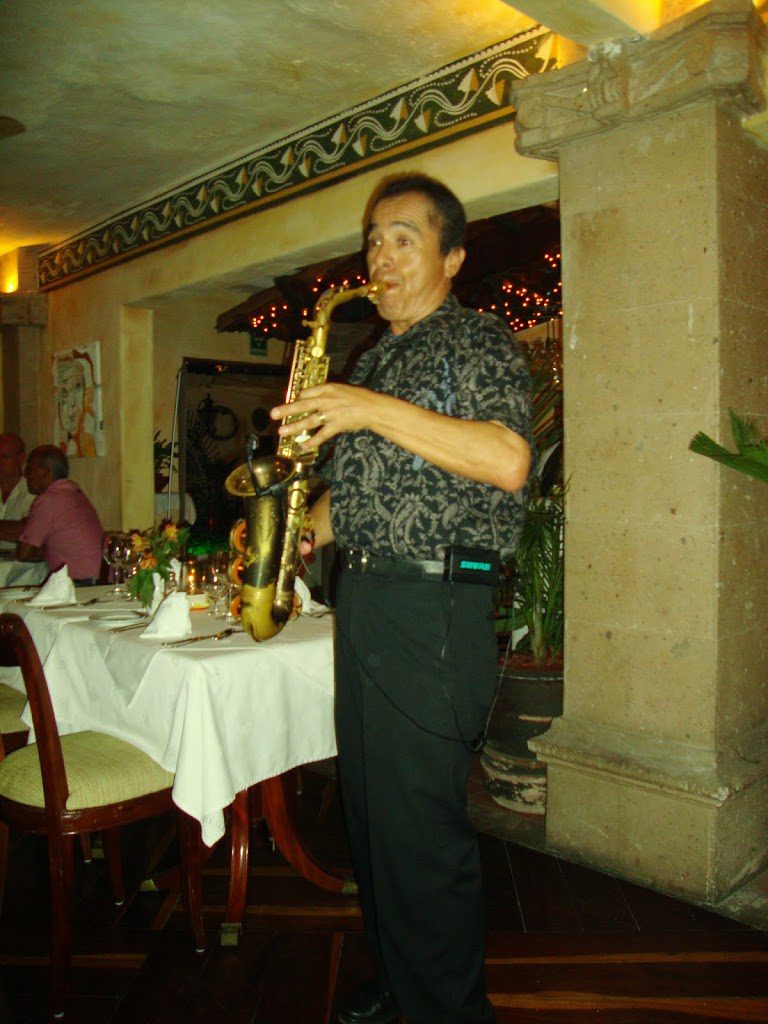 Entertainment at Trio restaurant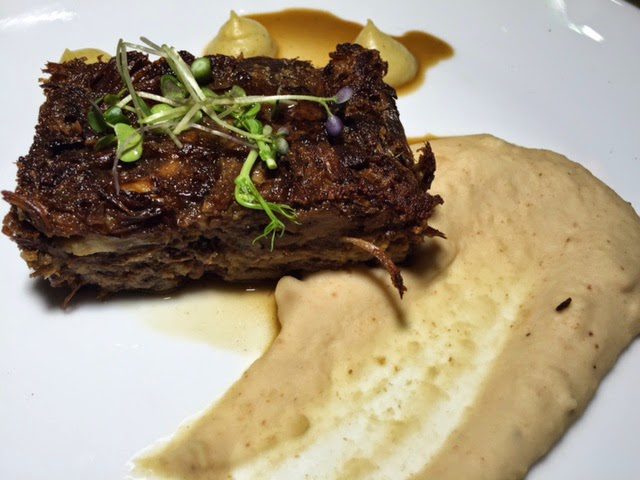 River Cafe's 
Lamb confit garnished with micro greens
and potatoe pureé
The Progressive dinner ended at the luxurious
Cafe Des Artistes
. This unique restaurant is so diverse in regards to it's style. The only way to properly describe
Cafe Des Artistes 
is to make reference to a piano bar meshed with a tropical forest and an uber eclectic dining area. All three descriptions are literally three areas of Thierry Blouet's award winning restaurant. The combination of piano music and violin could still be heard as we walked up the stairs to our 'garden oasis' was spectacular to say the least. Here, I was spoiled with a plethora of sweets and 'night caps'.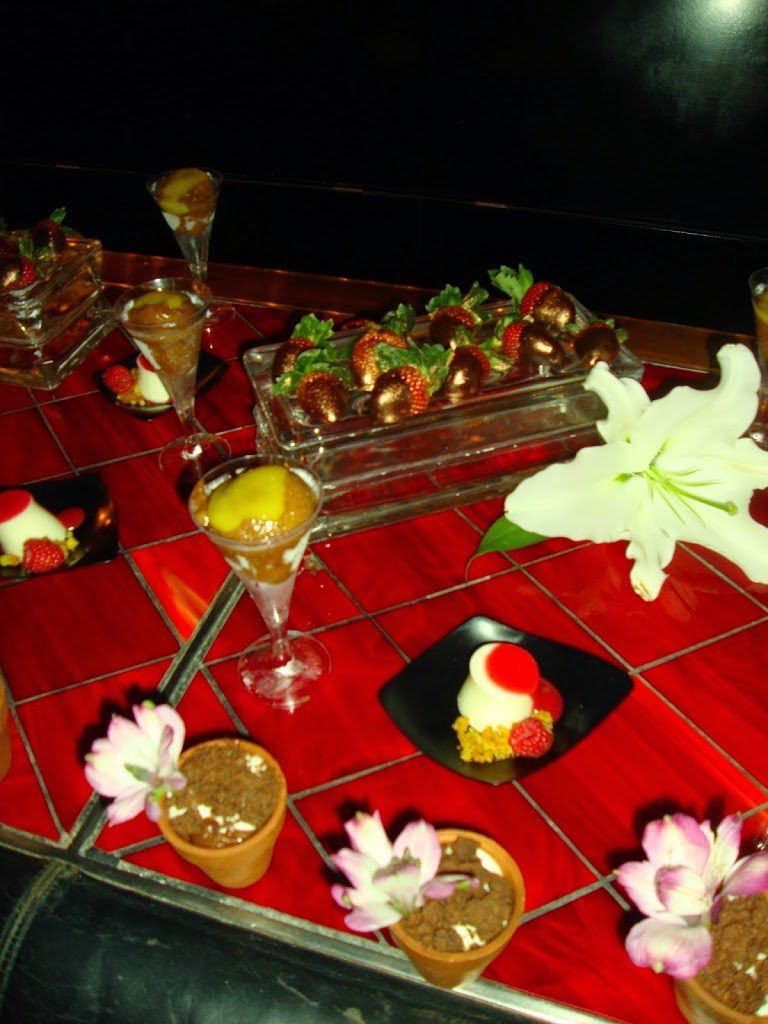 An assortment of sweets
waiting to be eaten at the 
Cafe Des Artistes

piano lounge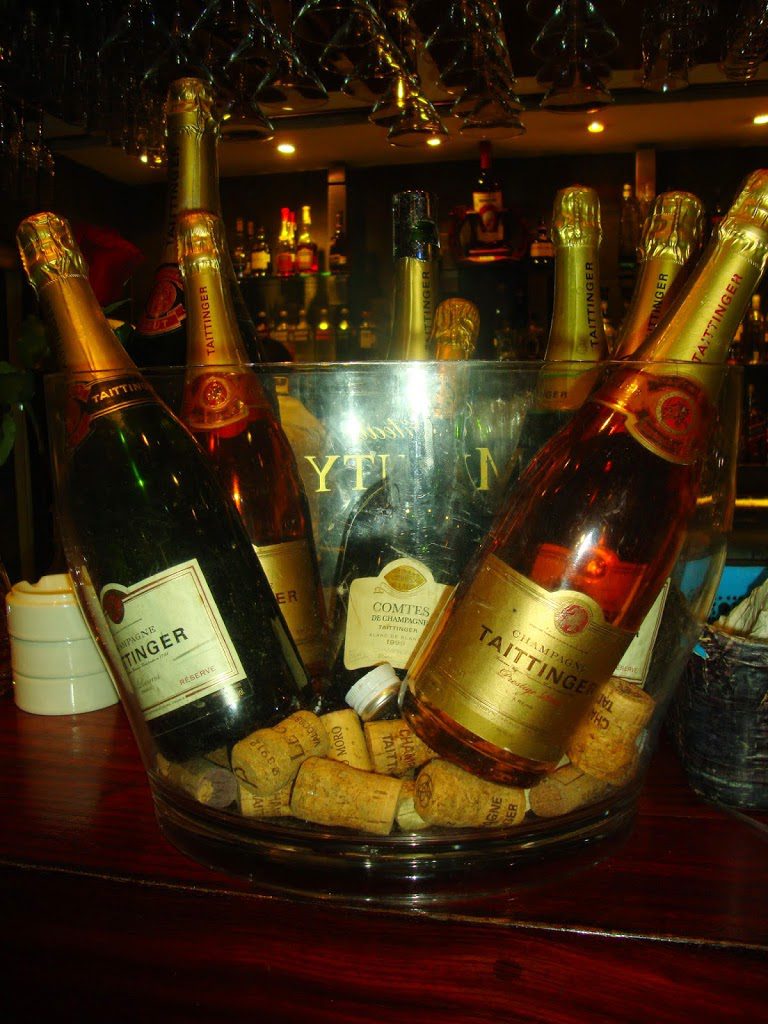 Can you say spoiled?!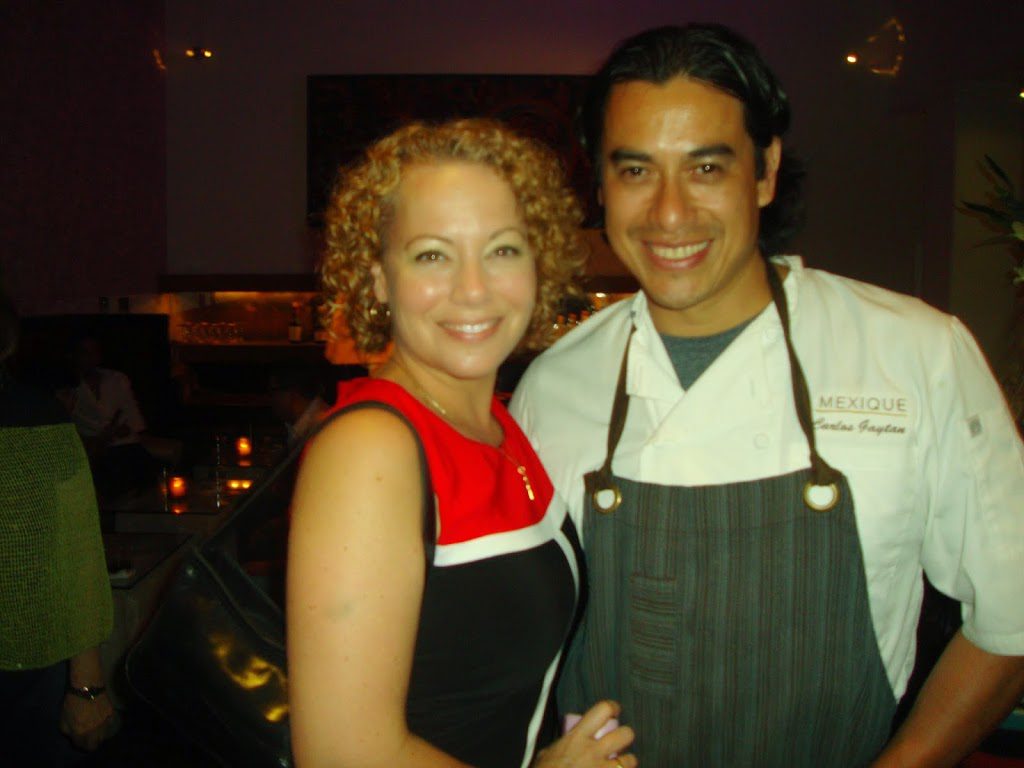 Michelin Star Chef Carlos Gaytan
and the Food Tease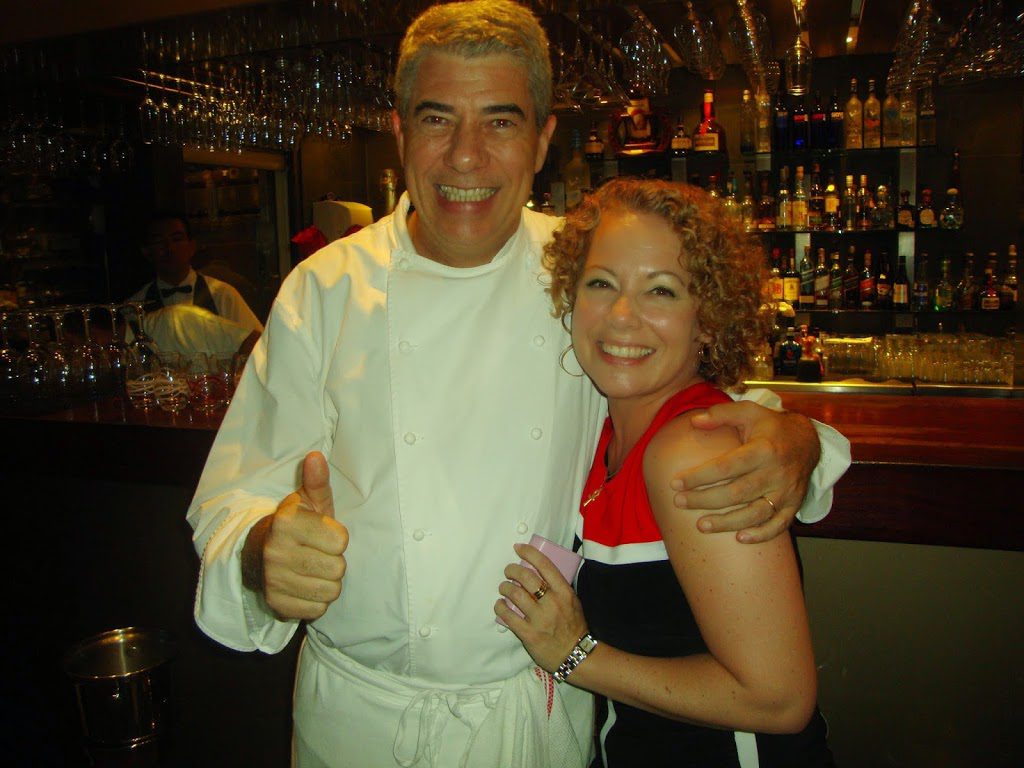 Chef & owner of 
Cafe Des Artistes 
Thierry Blouet
and the Food Tease
What an incredible evening, how lucky I was to experience such meals and be in the presence of these talented chefs that created such masterpieces!! An evening that will no doubt be very hard to top.
FT