Collaborative Charity Dinner to End Kids Cancer
By admin on August 24, 2013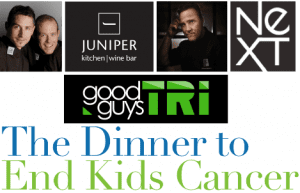 I always look forward to an evening consisting of a multi-course meal especially at restaurants that deliver high caliber spreads; however nothing gives me more pleasure than knowing that the funds being spent are going towards a good cause. And a good cause it was last Thursday evening, when Juniper Kitchen and Wine Bar hosted the Dinner to End Kids Cancer. Juniper's very own Chefs Norm Aitken & Peter Robblee teamed up with Chef Michael Blackie from Next for a remarkable culinary evening.The collaboration of these two reputable restaurants was in support of GoodGuysTri.
GoodGuysTri has entered a team of 25 runners at the Sears Great Canandian Run (SGCR) that includes not only a fundraising goal of $50,000 in support of ending kids cancer, but an epic challenge to have each team member run the entire distance from Ottawa to Montebello – all 100km on October 5th, 2013 as opposed to sharing sections as most do. Why? To inspire and prove that any challenge can be overcome with passion, teamwork, and dedication.
Upon arrival at the restaurant, patrons were tended to right away by Juniper's hospitable staff and spoiled by the ever flowing Champagne reception.
And then the courses started…
Each course was carefully paired with wines that best complimented the meal (I must admit that I didn't partake with the wine pairing but I was told by other patrons that the selection of wines were perfectly matched).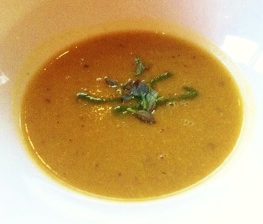 Corn, truffle and basil soup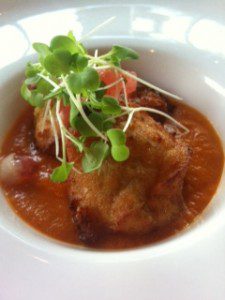 Potato Parmesan fritter with tomato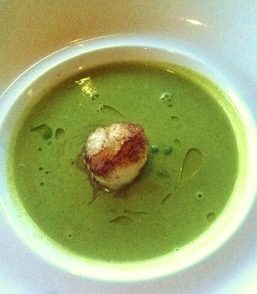 Carmelized scallop with summer pea and sage pulse
with black caper butter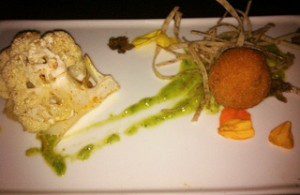 Hickory smoked trout with charred cauliflower
and scape pull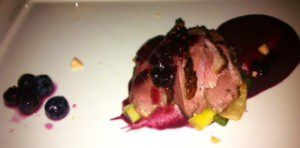 Cured duck breast with peach, blueberry
and foie pierogi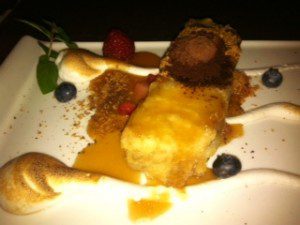 Sticky toffee tempura toast with salted caramel
and ovaltine crumble
The evening was a complete success! The six course dinner was a hit and generous amounts of coin was raised in the silent charity auction. With Juniper's and Next's philanthropic generosity, its nice and heart warming to see restaurants going out of their way to give back to the community but more importantly to help those that so desperately need it…to that I raise my glass to everyone involved in this event!
FT