Desiring European sophistication with a tropical postcard-worthy scenery? This is what the Caribbean island of Saint Martin/Sint Maarten is all about. Spoiling guests with the best attributes that both France and the Netherlands have to offer.
Considered the most cosmopolitan island on earth, Saint Martin/Sint Maarten, with only 70 km of coastline, is an incredibly petite yet magical island governed by both France (Saint Martin) and the Kingdom of the Netherlands (Sint Maarten). However, this small island makes up for its size by providing vacationers with its cultural mosaic made up of over 80 nationalities.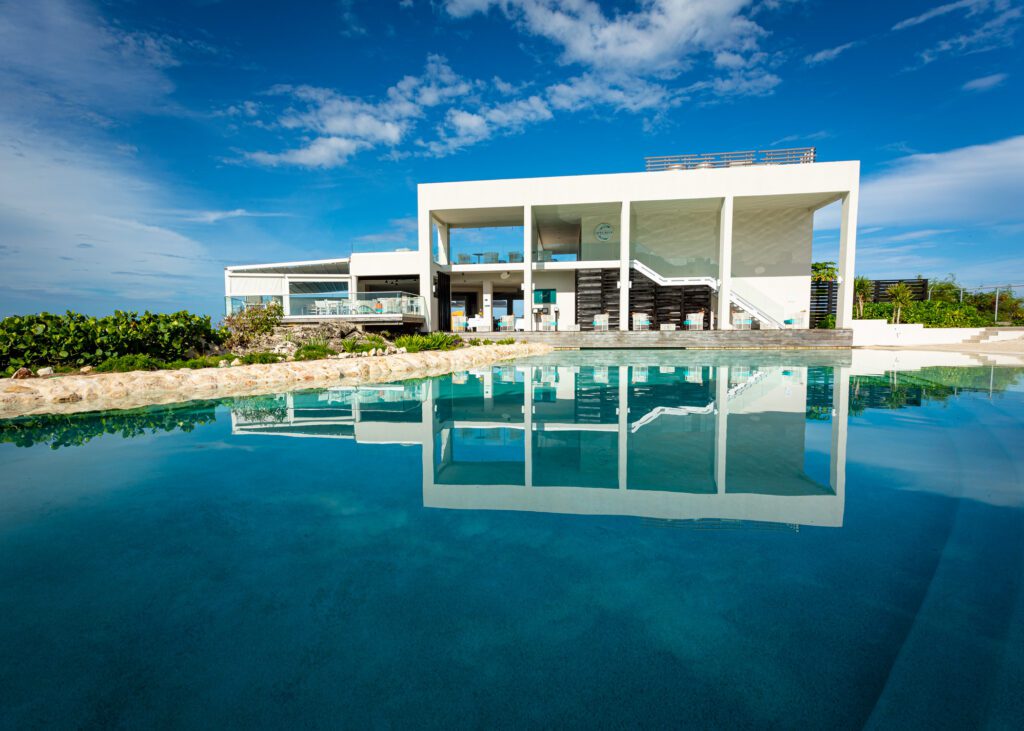 Fun in the Sun
This beautiful island offers sun-seekers a plethora of sandy locales (37 beaches in total), some remote and unspoiled, others crowded and lively such as the legendary Maho Beach. Famous all over the world for its location at the end of the Princess Juliana Airport's runway where sunbathers experience the thrill of large planes gliding directly over their heads.
The island's crystal clear waters are treasured by water sports enthusiasts for their bevy of water activities from sailing, deep-sea diving, surfing, wakeboarding, windsurfing, kite surfing, jet-skiing to parasailing, snorkeling, and kayaking. For those that prefer to relax while soaking up the rays and enjoying the postcard-worthy scenery, several beaches offer prime beachfront cocktail service.
Want to discover more islands during your stay? The amazing sail catamaran charters by Aqua Mania Adventures provide tailored services to Anguilla, St. Bart's, Tintamarre, and Pinel Island. Those visiting Saint Martin/Sint Maarten, quickly discover that there is something for everyone regardless of which side of the island you visit.
Discovering the island
Shopping: Dutch side: Philipsburg, deemed 'the temple of shopping' and 'duty-free capital'
French side: Marigot, for Paris inspired haute couture
Dine like a local: A visit to the island is not complete without tasting the island's exquisite cuisine. Want to dine like a local? Then head to Grand Case, Marigot on the French side.
Visit a Casino: Conveniently located in Philipsburg are 12 casinos where you can try your luck at the slot machine, crap, blackjack, roulette, and many others.
The Island's palate
Vacationers will rejoice with the best part of this dual-governed island, its epicurean tapestry of local Dutch, Creole & French cuisine. Both sides of the island have an array of restaurants to make any gastronome salivate with excitement. However, the real food-worthy gem is the Flavors Food Tour. This exciting four hour culinary road trip provides patrons with the opportunity of tasting local dishes on both the French and Dutch sides of the island. Their local hosts provide guests with interesting historical information and tasty fun facts, making this the perfect opportunity to learn about the incredible and versatile food scene on this idyllic island paradise.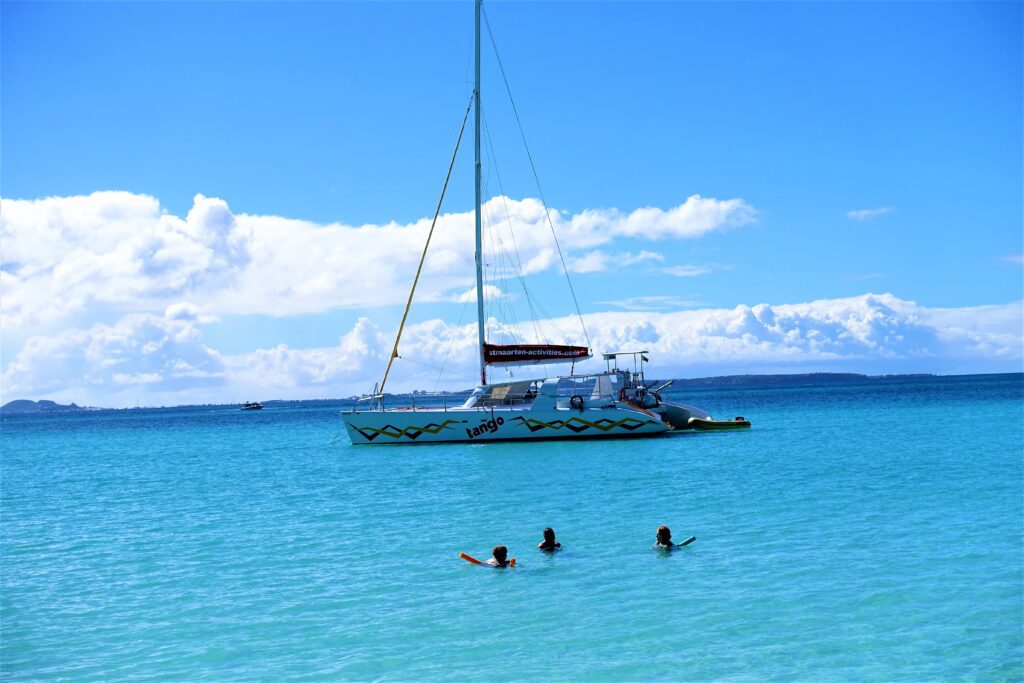 Where to Stay
Bringing style, luxury, and outstanding service to Sint Maarten, the five-star Sonesta Ocean Point Resort, located only five minutes from the Princess Juliana International Airport, embraces a contemporary Caribbean style, offering an adults-only, all-inclusive vacation experience.
Adjacent to the all-ages Sonesta Maho Beach Resort, Casino & Spa, the Ocean Point is a stunning 'resort within a resort' providing everything one could possibly ask for. Having both styles of resorts allows vacationers the opportunity to decide what type of holiday that they would like all the while knowing that they will be spoiled nonetheless. The Ocean Point includes 130 suites consisting of Swim Out Suites, Butler Suites, and lavish penthouses all with access to the Serenity Spa, three pools, including the signature Edge Pool with zero entry cliffside beach, four bars, and three restaurants. It also offers full access to all services and facilities at the Sonesta Maho Beach Resort, Casino & Spa.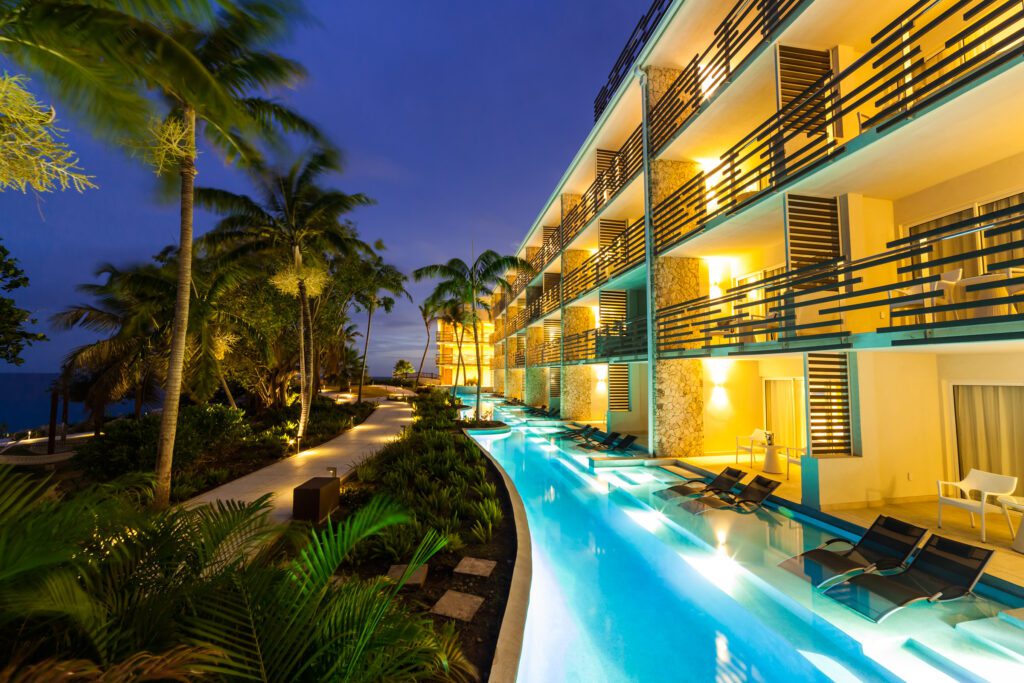 An added bonus to staying at this luxurious resort is the fact that it is located steps away from several popular beaches, shopping, and nightlife at the heart of Maho Village, including the Casino Royale, the largest gaming emporium on the island.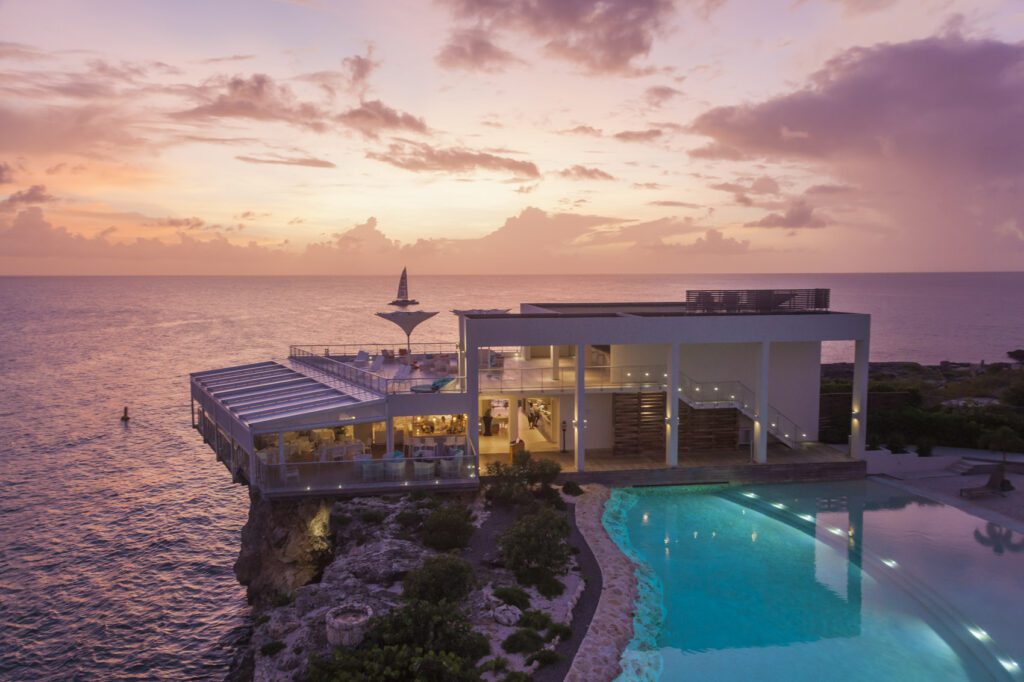 If you go
Flights: Direct flights from Montreal are available. The island has an international airport on the Dutch side and a regional airport on the French side. Over 20 airlines serve the island.
When to go: The island has it all, with its year-round sunshine temperature.
Aqua Mania Adventures: www.stmaarten-activities.com
Flavors Food Tour: www. flavorsfoodtours.com
Sonesta Ocean Point Resort: www.sonesta.com/sx/maho-bay/sonesta-ocean-point-resort-st-maarten.com
Sonesta Maho Beach Resort, Casino & Spa: www.sonesta.com/sx/maho-bay/sonesta-maho-beach-resort-casino-spa-st-maarten.com
**This article was first published in the Ottawa Wedding Magazine and was given permission to post on the author's site.