Ask and you shall receive…
By admin on April 27, 2013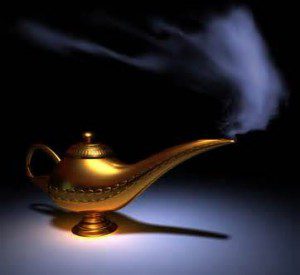 With the popular trend of restaurants having ever so changing menus – taking advantage of the seasonal vegetables being harvested, I at times have issues with this. Let me explain before I start offending some vegetable lovers out there. At the rate that I frequent restaurants, I do my best to order a different meal at every chance I get but should a plate blow me away and begs me to order it again and again…I fall victim to the changing menus where now the odds of me getting my yummy goodness is no longer available. That's not to say that I wont find another worthy meal on the menu but it's just that it wouldn't be the same.
What makes matter worse (well at least for me anyways), it hurts even more if you've made a special trip or gone out of your way to satisfy that food hunger that has been gnawing away at you and only that special dish will do the job. My solution to this, is rather simple and I often do this should I find myself to be in such a predicament: order it regardless if its on the menu or not! I realize not many people will opt for this option but for me it's the only way to satisfy my food whore needs. Notice that I said 'needs' and not 'wants' that's because there are certain meals or treats that take that role, where I need it to be happy and fulfilled at that very moment.
If you are ballsy enough to place such an order knowing full well that it's not on the menu, then I will make 2 suggestions to you:
1) always have an alternative food selection in mind, in case your request doesn't materialize
2) always, always, always ask with a smile….believe me a smile is the most underrated gesture that can open so many doors for people and yet people still manage to forget it.
A worthy restaurant that cannot accommodate your request will no doubt try to come up with an alternative solution to try and please you. I was fortunate enough that the restaurant that I was visiting that evening was ever so accommodating. I was visiting Juniper Kitchen and Wine Bar, a sophisticated establishment that focuses on creating a distinctive New Canadian cuisine, except what makes this situation even more interesting is the fact that I placed an order that wasn't on the menu AND I had never eaten this meal from this restaurant before. I just happened to be in a mood that called for some comfort food and I needed it bad. I had eaten at Juniper's several times before so I knew the caliber of the food and I thought – well I have nothing to lose by asking (I carry that train of thought in every aspect in my life..nothing to lose and everything to gain). So when I requested a rich risotto from the server, I was told that they would confer with the chef and see if they could accommodate me…well my friends, let me tell you from the moment they informed me that the chef could fulfill my risotto wish…a beautiful evening of me being in bliss had started. I was spoiled by an ever so rich and insanely mouth watering risotto which was accompanied by an array of vegetables (normally I don't fancy vegetables unless they are drowning in a thick uber rich cheese sauce or gravy) but in this case the vegetables were heavenly and perfectly seasoned. The pièce de resistance was a beautiful thick beef sauce…sheer perfection as it married the risotto ever so well!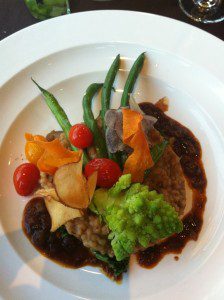 Art on a plate
Still salivating for some more of that risotto…
Stay hungry my friends,
FT