African Harvest: A Celebration of Food and Farmers
By admin on April 19, 2014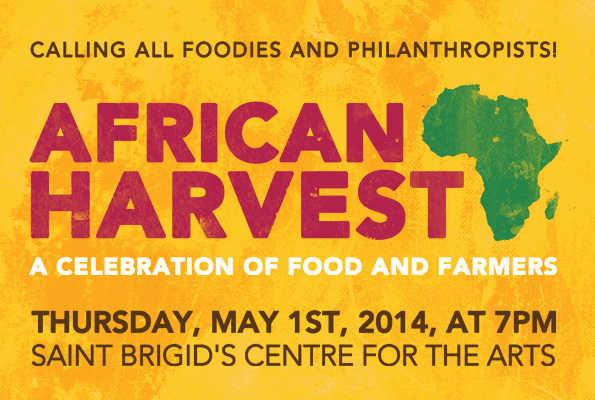 Being a Foodie and world traveler, nothing pleases me more than to see events such as this one in our local community. Events that incorporate food in such a way that it will help enrich and aid a worthwhile cause such as Farm Radio International (FRI).

African Harvest is a benefit event that will showcase the culinary artistry of Chef Jeff Crump (acclaimed author of Earth to Table and Corporate Chef at the Ancaster Mill) and Andrée Riffou (of C'est Bon Cooking), who will combine secret ingredients into small plates with African flair.
Guests will enjoy live cooking demonstrations, delicious food, a variety of local wine and beer, and a silent and live auction, with all proceeds from the evening going to support the life-changing work of FRI. 

For those of you not familiar with FRI, FRI is a Canadian non-profit organization that helps African broadcasters harness the power of radio to meet the needs of small-scale farmers. Shared through our network of more than 500 radio stations across about 40 countries, our resources and training help African broadcasters deliver practical, relevant and timely information to tens of millions of farmers over the airwaves. In 2012, Farm Radio International received the Rockefeller Foundation's Innovation Challenge Award in recognition of its innovative use of radio to improve lives, and its work has recently been featured by CNN, The New York Times and The Toronto Star. 

Please join us for a fun-filled, feel-good evening that will help serve small-scale farmers across Africa. 
Date and Time: Thursday May 1st, 2014 7pm-10pm
Where: St Brigid's Centre for the Arts, 310 Saint Patrick Street

Tickets: Tickets are available for purchase online, by phone at 1-888-773-7717 and in person at Cardamom & Cloves spice shop at 440 Preston Street in Ottawa.
Dress code: Casual

Looking forward to seeing you there,
FT