After several press conferences at the Wine and Food Festival, my stomach started to grumble something fierce. Patience I told myself, patience. Don't get me wrong, there was an array of delicious finger foods for those attending the conferences but I wanted and craved more…it was after all, a Wine and Food festival! Alas, the food gods heard my pleas and spoiled me as I was about to embark on a culinary journey of enjoying Techno-emotional cuisine (term preferred by Chef Ferran Adria, King of molecular gastronomy). And there was only one place that could deliver such a quest…at the famed Benazuza Restaurant located at the beautiful Oasis Sens Hotel. Having worked under the guidance of Ferran Adria, Chef Rafael Zafra has brought with him skills that have earned him several prestigious awards, including 2 Michelin Stars when he worked at the Benazuza Hacienda in Seville, Spain.
Talk about being a kid in a candy store, I couldn't wait! Aren't gifts even better when they are least expected?! Now for total disclosure: truth is, in the past as much as I have been intrigued by the concepts that is so intricately involved in molecular gastronomy, I must confess it was never well received in the past…from my end. Like everything, I realize that it all depends who is at the helm of the cooking and the facet in which it's delivered. Luckily for me I had no idea at the time what Techno-emotional cuisine was because if I had, I am afraid I would have entered this epicurean journey with a tainted view based on my previous experiences.
Sitting in the private dining room amongst other journalists, the realization quickly hit me that everyone was speaking in Spanish and my token "hablan muy poco español" was not going to suffice in this setting. Don't get me wrong, I can understand the basics and ask for the bare necessities. But how on earth do I even begin to converse let alone understand the language when we are talking about molecular gastronomy?! Good grief, even in English it's pretty hard for me to wrap my head around the mechanics involved in this jaw dropping, sensory overload cuisine. Having been in similar situations like this one (where I didn't know anyone or know little of the language) I have always managed and enjoyed myself. And I thought this situation was going to be the same, I was there to enjoy a beautiful meal and that's what I was determined to do – regardless if I didn't understand everything being said.
Oh, I forgot to mention a little detail that needs mentioning…that Murphy's Law and I are best buddies! He only shows up when I think all is good and he somehow has an knack to hear my ever so faint whispers of "what could possibly go wrong?". It's a love-hate relationship that we have….I hate how he shows up in the most inopportune moments and he loves to see me squirm and turn every facet of red humanly possible that one can turn…but I digress.
Sitting down in the plush chair after introducing myself to those sitting around me, I felt relaxed in the ambiance that the private dining room gave and was ready for the techno-emotional cuisine to start! Little did I know, but the first amuse bouche was right in front of me the whole time…a beautiful vase that held a handful of luscious red roses were part of the meal. Having been given some tweezers to 'pull out a petal' and eat it seemed easy enough…or so I thought. As I plucked one of the delicate rose petals, I was immediately blocked from eating it just as I was about to put it in my mouth – I was told that the 'petal' that was to be eaten was hidden ever so cleverly in the actual rose. So, not only did I feel embarrassed of the near mishap (classic on my art) but there was a positive spin to this embarrassing incident…it broke the ice and relaxed the air in the room as we all tried to communicate more with one another.
So my fellow food lovers, let me take you on my food voyage of techno-emotional cuisine…enjoy the ride!
As Benazuza's motto states:
"Dinner, Nice concept, is the meal that precedes dreams… but in the case of the Benazuza kitchen, It need not be in that order"
The Rose
Damiana Sour:
Cactus juice and cream in liquid nitrogen
Margarita & Zafritas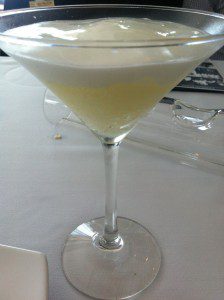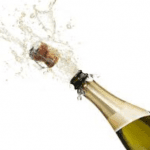 Moet & Chandon Imperial Brut
Snacks:
Shizo caramel: japanese seaweed with tuna and cucumber
Cod: cod and salmon caviar
Crab flute: crab and guacamole taco
Eel volcano: eel fish with apple, foie gras and caviar
Taco de canasta: steamed taco with foie gras and tuffle
Avocado tempura: avocado with tequila and orange
Corn: baby corn with vanilla mayonnaise
Mushroom "gordita": mushroom brioche
Duck tamale: duck confit tamale with green sauce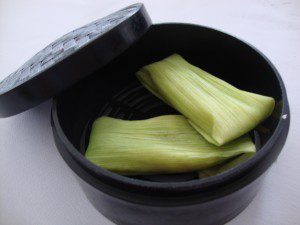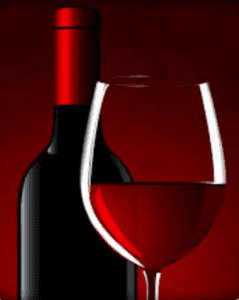 Rincón del Barón Double Blanc 2011
Tapas:
Black jungle foie: foie gras, passion fruit jelly, calamari ink and praline on top
Egg: potato foam with Valladolid's (Mayan) spicy pork sausage and chilli oil
Artichoke nest: cheese foam with beef reduction, caviar eggs and fresh truffle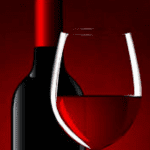 Doña Dolores Cuatro Regiones 2011
Entrées:
Fish roasted on a hotplate: (tatemado is a pre-Hispanic technique) sole, black sesame, shrimp potato foam with calamari ink phyllo pastry
Lamb burrito: lamb with sacred leaf and marinade: tortilla, lamb, lamb juice, pumpkin flower, guajillo chile with a pistachio vinaigrette on top
Pre-dessert:
Soursop mollusk: (soursop: tropical sweet and sour fruit) with mussels and limes
 Dessert:
Mandarin: Mandarin orange cheesecake
 Morphings:
The cherry: cherries with chocolate mint
Shot: margarita and lime jelly
Not only was the multicourse lunch an experience in which I will no doubt remember and cherish for years to come, but it was also one of different flavours, textures and intriguing concepts of how food can be manipulated and reinvented by science. Zafra's interpretation of certain edible items amazed me as to how it kept the integrity of the item regarding its true flavour and in some cases how it accentuated its subtleties.
Funny how one meal can change your outlook on things. Even the most faint of flavours can be transformed and become the highlight of the feast…in the right hands that is!