Now that's an evening: talented chefs, tantalizing food and all for a worthy cause…
By admin on January 19, 2014
Walking through the labyrinth like maze at Ashbury College, I couldn't help but to be a bit anxious as I was making my way towards the hall where the Red and White Gala was about to commence. Anxious with anticipation as to what the evening would have in store for me and my hungry and impatient appetite. Attendees of the Red and White Gala were all there for the same reason, to enjoy an evening of spectacular food showcased and demoed by two of Ottawa's leading chefs: Norm Aitken of Juniper Kitchen and Wine Bar and Michael Blackie of NEXT. This annual food fundraiser event was created to raise awareness and just as important, to raise funds for the women's shelter Harmony House – Ottawa's only second-stage women's shelter that provides affordable transitional housing for women and children who are survivors of violence.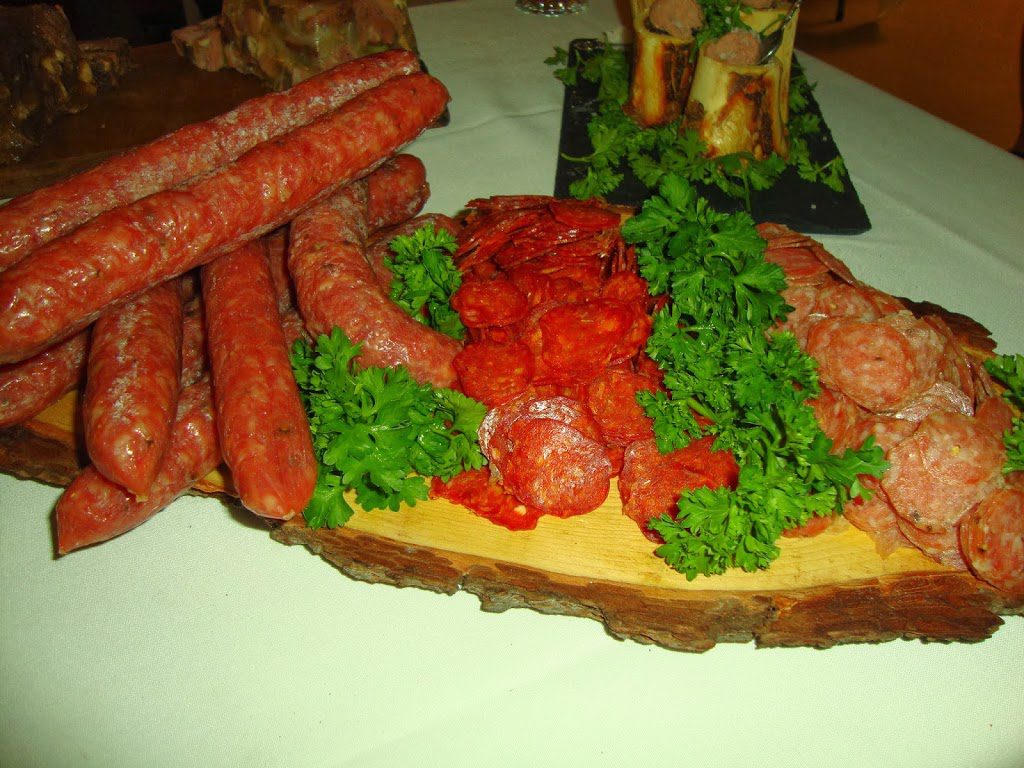 Meat temptations from Seed to Sausage
And now to the main act…the cooking demo collaboration with Norm Aitken and Michael Blackie. Sharing the stage, the chefs had fun with the audience demonstrating how to recreate their 3 course meal that we were all about to enjoy. Humor and interesting food facts alongside with some more twisted kitchen humor were all part of their stage schtick…and the audience wolfed it all down just like they did to their food!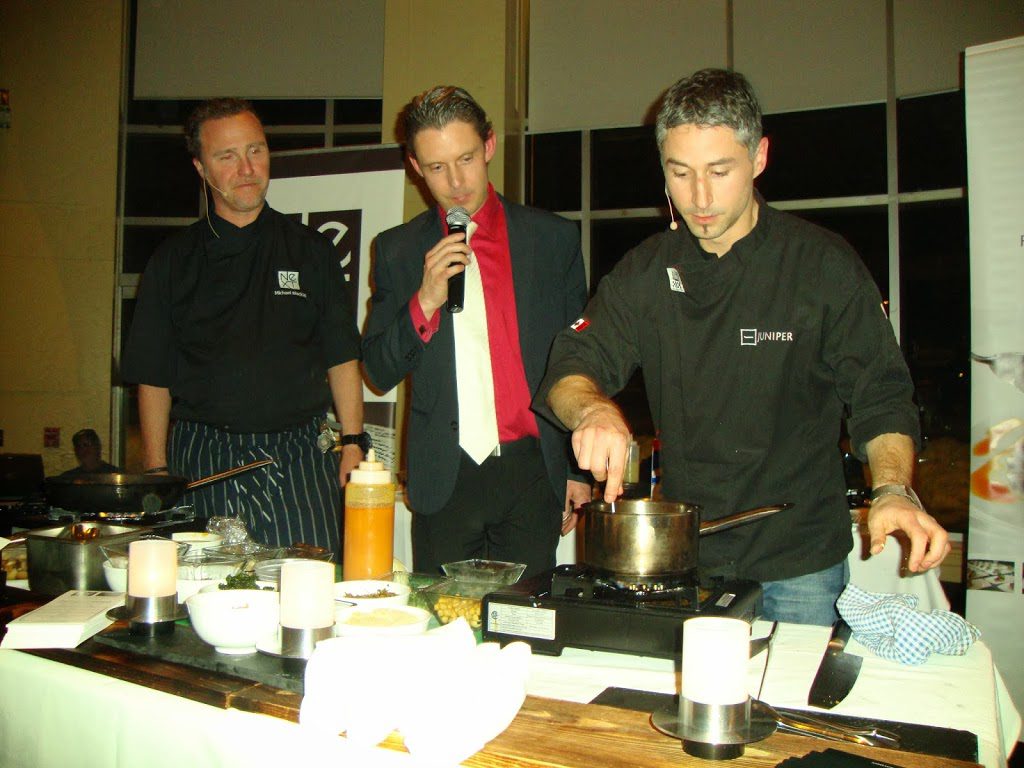 Michael Blackie from NEXT, Derick Fage host of Daytime Ottawa
and Norm Aitken from Juniper Kitchen and Wine Bar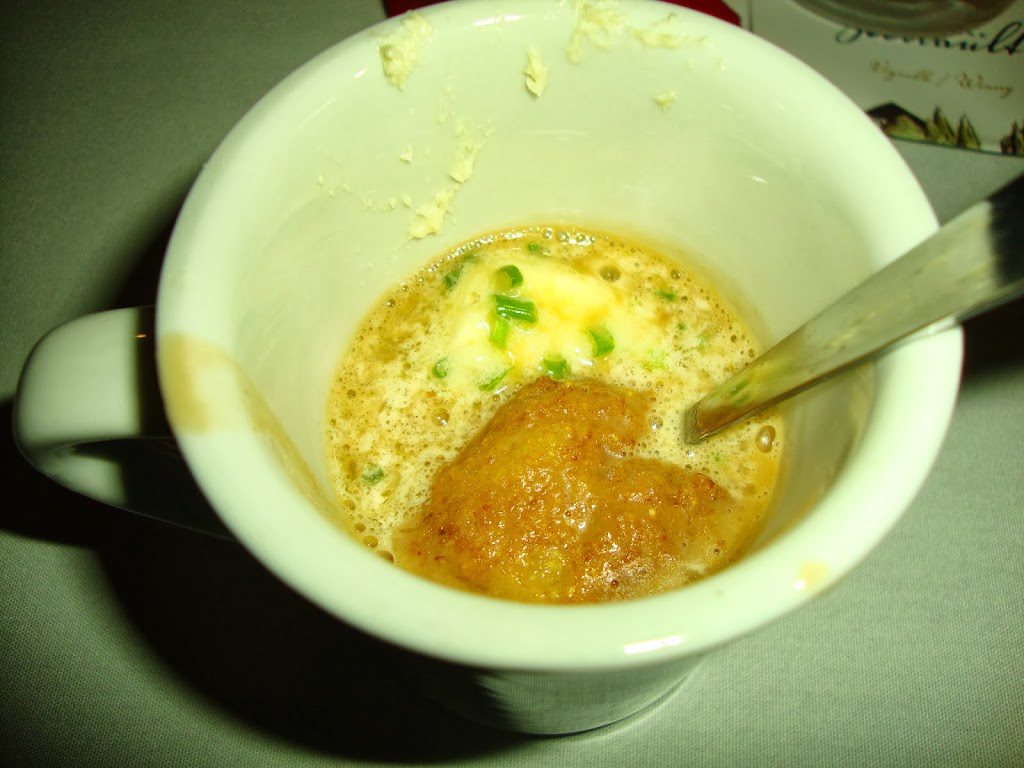 First Course: Lobster Bisque, Chèvre hush puppy
Chive and roast garlic butter bobber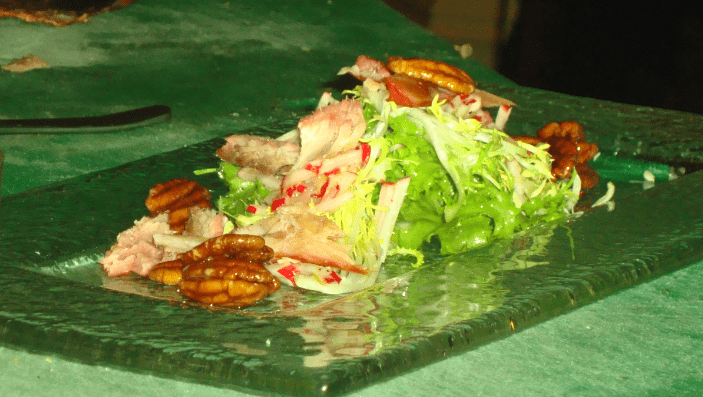 Second Course: Hot flaked smoked salmon, spiced honey pecans
curled endive + red radish shredder, lemon horseradish splash

Third Course: Maple tellicherry peppercorn braised beef short rib
crispy kale | acidulated carrot, chickpea caper sage polenta
And for those that saved some room for dessert, guests could indulge in the cute and light as a feather mini cupcakes that were generously provided by Lynne Frappier from the The Twisted Chef. During this time guests and their very generous wallets took part in the live auction that truly demonstrated the generosity that the Ottawa people have when it comes to helping out a great cause.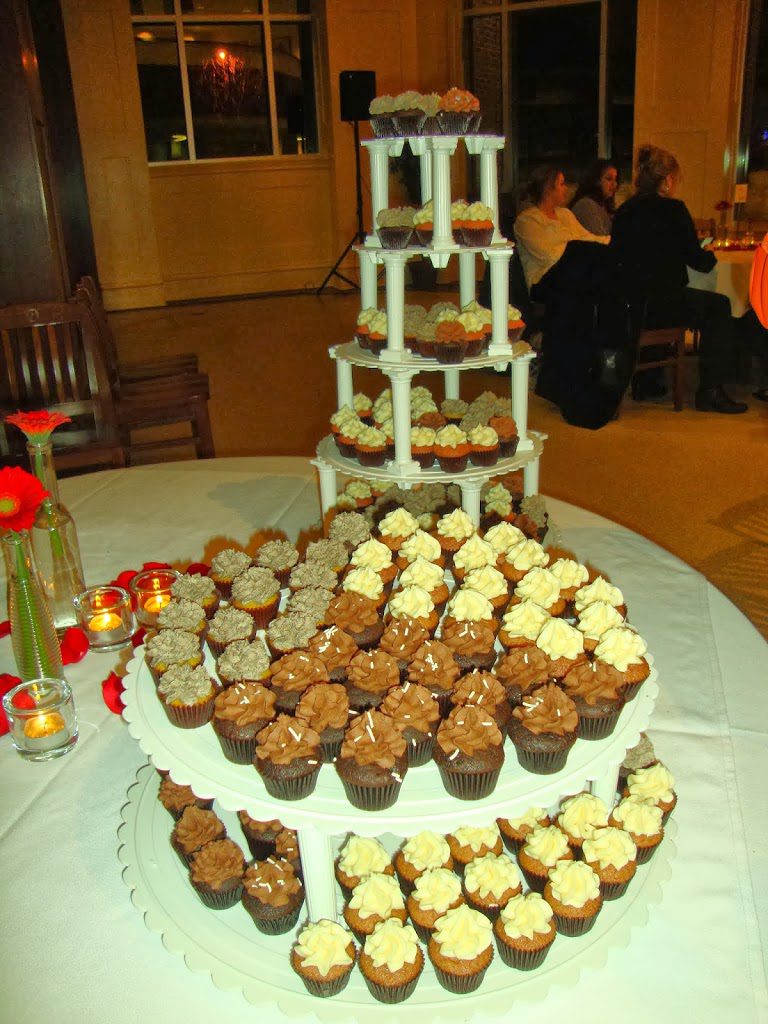 Ending the evening on a sweet note, mini cupcakes were generously
supplied by Lynne Frappier 
Already looking forward to next year's event!
FT