First class dining in award-winning establishments, endless activities to enjoy in the beautiful sun and a majestic tapestry of cultures woven into one state…Welcome to Florida!
For those of us that live in Canada, the harsh reality that winter is upon us is something that we can all do without. To complain about sand in between my toes sounds much better than complaints of trying to scrape off a thick layer of ice on my windshield.
A warm getaway vacation to Florida is something that thousands of Canadian snowbirds do each and every year. And who can blame them? With Florida's endless array of activities and sights to be discovered, it is unmistakably a place for everyone – for both the young and the young at heart!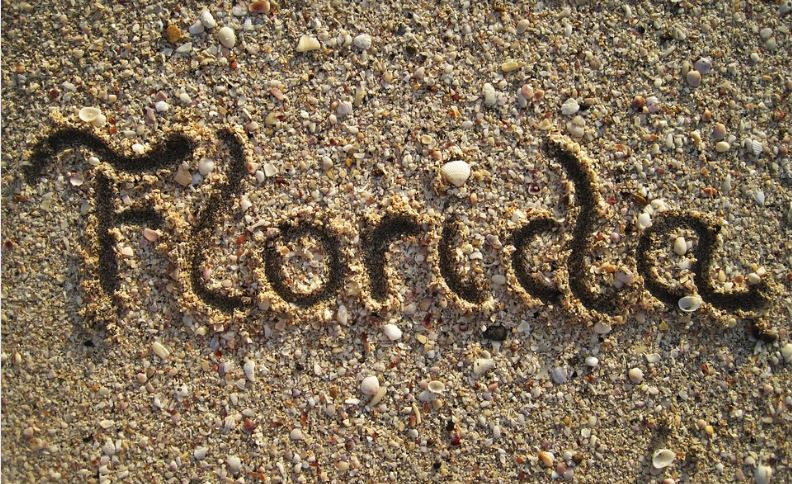 True to form, like a kid at Walt Disney World, I wanted to do everything once I arrived in Florida. I wanted to see and do absolutely all that I could in the time that was permitted. As for the activities that I'd miss…there's always next time!
Fort Lauderdale and Miami were the destinations onto which I laid my focus. Specifically, fun in the sun in Fort Lauderdale and culinary indulgence in Miami. It would result in the perfect blend of both scenic and satiating pleasure.
Sun Worshipping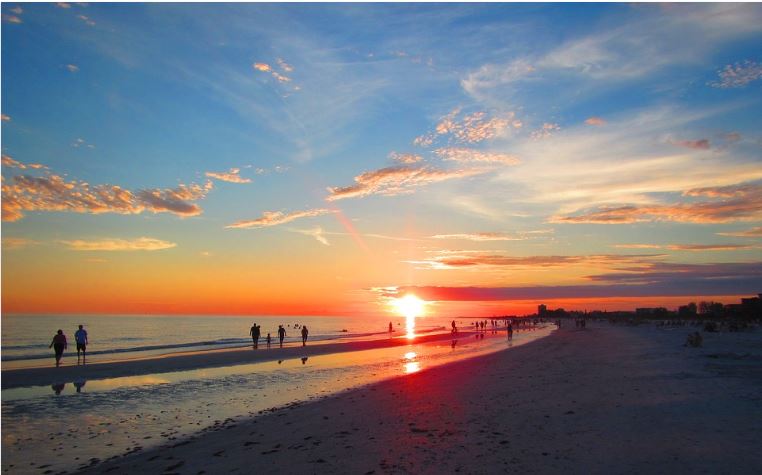 Fort Lauderdale will always conjure up images of everything beach and spring break related…and for good reason! Fort Lauderdale's beaches are world renowned. Visitors can enjoy eight Blue Wave certified beaches, spanning over 23 miles (37 kilometres) of land, each one having its own distinct appeal.
Sun bathers who enjoy people watching will take fancy to the beautiful and newly transformed 'beach chic' Fort Lauderdale beach. This beach haven is steps away from the luxury shopping area of Las Olas Boulevard. Deemed as a 'sophisticated mile of fashion, art and sidewalk cafes', it is not only beautiful during the day but stunningly impressive at dusk. Perfect for a night stroll after a wonderful evening out.

A family favourite is the well-known Pompano Beach with its fishing pier, dive shops, boat charters and my favourite…Jet Ski rentals! And for those seeking something more private, a less crowded stretch of shoreline, Dania Beach is the place to go. I was informed that it happens to be a local gem of a spot for both kayaking and picnicking.
After some time spent relaxing at the beach and enjoying long strolls down Beachfront Promenade, I was in need of some retail therapy, especially if I was going to enjoy Miami's infamous nightlife later on. The Sawgrass Mills Mall is exactly what the Fashion Doctor prescribed!
Every high-end luxury fashion store you can imagine is there and eagerly waiting to swipe your plastic. Don't get me wrong, there are plenty of savings to be had and that was the driving force behind my shopping expedition. A piece of advice if you visit, allow yourself a minimum of four hours to experience this shopping mecca and make lots of room in your vehicle for all your purchases!
Miami's Food Scene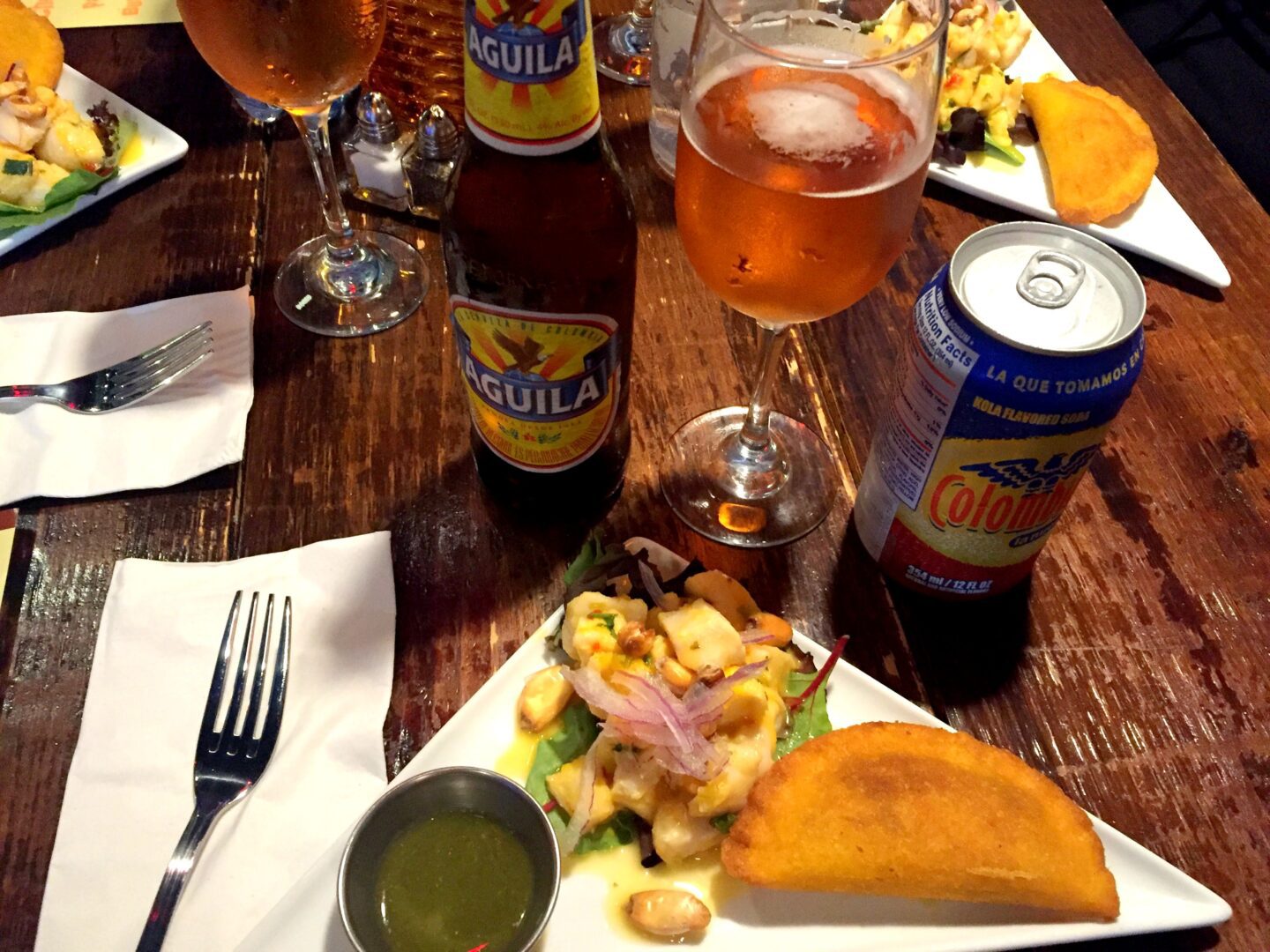 Generally speaking, Miami is known for its culturally rich diversity, especially with its ever so present Cuban influence that is seen and felt in cafes and cigar shops in Little Havana.
Being the food lover that I am, I wanted to take in all the exotic and extravagant flavours that Miami had to offer my taste buds. And with limited time, I decided to indulge in one of Miami's Culinary Tours.
To say that I was excited to take part in the South Beach Miami Food Tour is to underestimate my level of enthusiasm. I chose the South Beach Tour because I wanted to learn more about South Beach and its famed, and at times, controversial history.
With the food tour, not only are you treating your taste buds to the exotic flavours that the eateries are offering, you are also immersing yourself in the rich culture and history that South Beach is notorious for.
"Taste the best of Miami Beach's global ("melting-pot") cuisine with its predominantly Latin, European, and American comfort food. Uncover the hidden hotspots for ceviche, empanadas, homemade Cuban dishes, Refajo drink and much more. -Miami Culinary Tours
Even with the hot humid weather that Miami was gracing the culinary tour with, nothing could dampen the enjoyment that the group was about to embark on. Walking through the historical Art Deco Historic District and learning about Miami's rich history made the culinary tour that much more engaging.

For a culinary tour that lasts no longer than 2 and half hours, it packs the most delicious of meals and gives participants the opportunity to casually walk about and take in all the sights.
There's no waiting in lines, or feeling hungry – the group, including myself, were very satisfied to say the least. Casually, the culinary tour takes you to five incredible restaurants to discover and try some of their signature meals and learn about their background.
The South Beach Miami Food Tour spoiled us right from the start. We were treated to warm, crunchy Spanish churros that were enveloped with the best of both worlds – a sweet and salty coating, filled with dulce de leche that made them absolutely delicious!! The Manolo restaurant nailed these treats! I have tasted plenty of churros during my travels and these were hands down one of the best!

The culinary tour and the dishes that were so eagerly consumed by yours truly acted as a culinary voyage. Each restaurant was serving one of their signature dishes. These were not only representative of the eatery, they also strived to highlight the country of origin or its genre of cuisine.
The food tour brought us to what has been hailed as the 'best Columbian Restaurant in Miami', Bolivar. True to form, a South American staple and one of my favourites was presented before us, ceviche with passion fruit and canchita (pan roasted corn). And to wash down this delicious dish, a Columbian beer and soda cocktail. On a rather hot and humid day, the ceviche and cocktail were the perfect accompaniments to my trip so far.
Adding to the tour was the award-winning Cuban restaurant owned by Cuban & Miami sensation, Gloria Estefan. Her famed restaurant, Larios On The Beach is a swanky upscale restaurant showcasing Cuban's comfort food. The tour group was fortunate to taste some true Cuban classics such as Larios' minced beef cooked with Cuban spices served with some homemade 'mojo'. Mojo is a dipping sauce consisting of garlic, oil and vinegar…insanely addictive when dipping in the freshly fried mariquitas (plantains chips) that accompanied the beef dish.

Walking along the Art Deco District, the tour group learned many amazing facts about Miami, the famed ocean drive and tidbits of Hollywood sensational stories that contributed to the famous Miami area.
And now it was time for some Naked Taco, as that is the name of the Mexican influenced gem where we inhaled their mouth-watering chicken empanadas with caramelized onions and cilantro. This funky Mexican taco bar is all about high energy and having a great time.
Before making our way to walk through Española Way, a historic Spanish village that spans two blocks where one can shop, dine and people watch from the varied European restaurants and boutiques that line the village, we indulged yet again.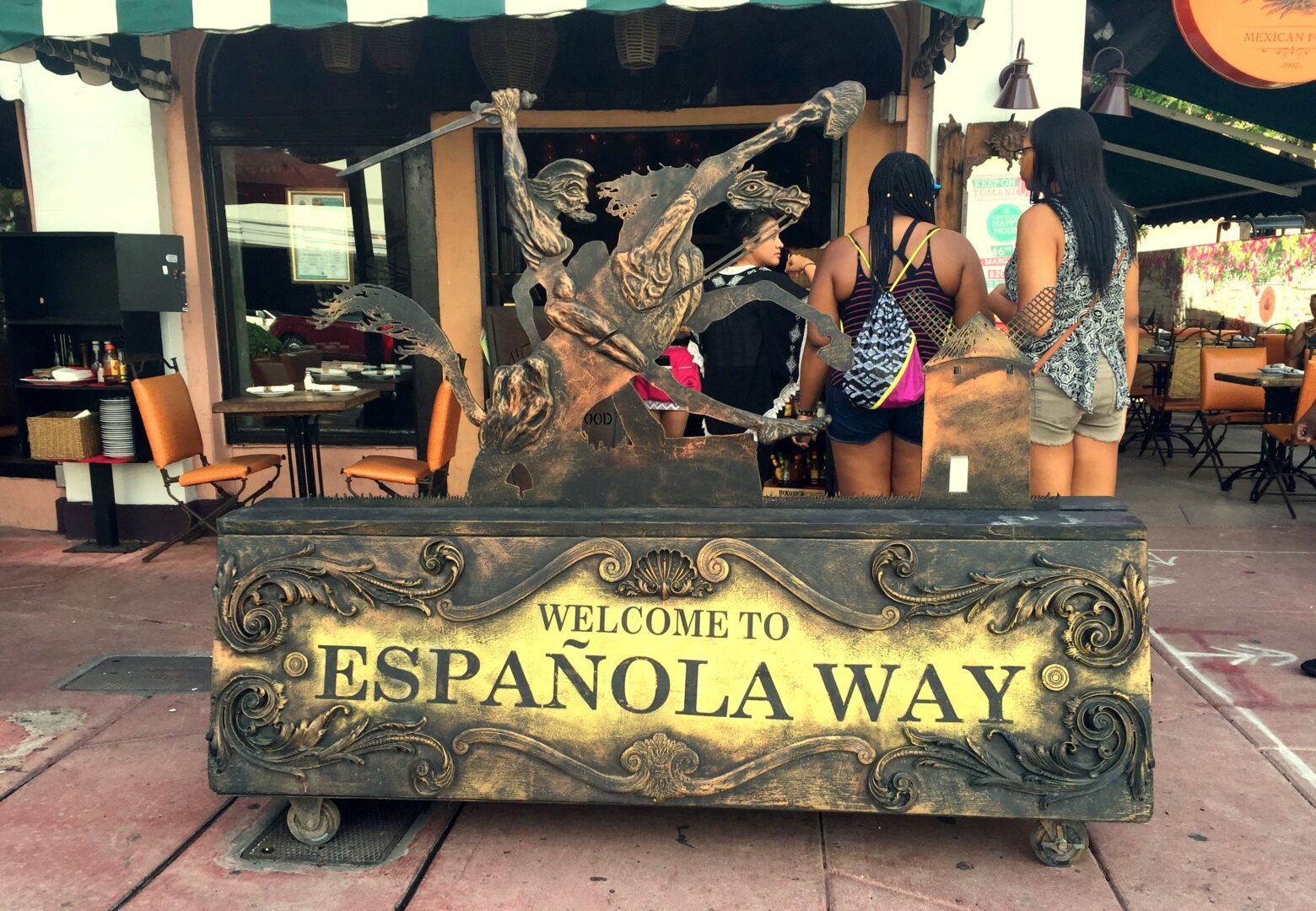 This time Italian cuisine was the resounding theme. Blocks Pizza Deli had the group saying 'manga manga' as we learned about the eatery's ancient Italian dough recipe. Here we enjoyed their Sundried Hippy meal. A pizza pocket-like sandwich consisting of sundried tomatoes, baby spinach, Kalamata olives, feta cheese and basil pesto on their famous "Mother Yeast" dough.
I must admit that at this moment during the tour many of us were feeling rather full and couldn't think of eating another crumb…until the word GELATO was uttered!
Milani Gelateria was something else and it didn't matter how full you were feeling or how much food you had just consumed. This, after all, was gelato we were talking about! Hailed as the best gelato in Miami – it definitely earned its title as this was the perfect end to the culinary tour.
South Beach Food Tour Video

On barrier islands across the turquoise waters of Biscayne Bay is Miami Beach, home to South Beach. This glamorous neighborhood is famed for its colorful art deco buildings, white sand, surfside hotels and trendsetting nightclubs.
A Miami Culinary Must
Miami has endless award-winning restaurants and cozy 'mom & pop' gems which merit accolades for their delicious meals that evoke memories of comfort. However, there is one establishment that clearly stood out for me for both its gastronomy scene and for its hospitality. The Forge is an experience within itself.
Since the roaring 1920's, this high-end wine bar known for their grilled steaks, has become a staple for those from Hollywood as 'the place to eat' and be seen. Over the years, The Forge's wine cellar has become one of the finest rare-wine collections in the world.
Upon request, guests can be given a tour to the many rooms that hold the rare wine collection (there are 8 rooms in total) within the restaurant. To walk amongst the rooms where the likes of Sinatra and Elizabeth Taylor dined was surreal. More than 300,000 vintages are stored in the cellar. Given the pleasure of seeing such rare bottles of wines and Champagnes made me feel special.

The dishes presented by The Forge were beyond spectacular. The crisp and refreshing flavours of their dishes awaken your senses to the point where you naturally gravitate to ordering another dish… so that the feeling doesn't dissipate. The hospitality and old school dining traditions where certain dishes are finished tableside add to the whole dining experience.
During the grand tour of the restaurant, you discover several dining rooms, from their elaborate wine cellar dining room to the renaissance-like themed 'library' decorated with beautiful stained glass, which fit almost any occasion or mood.
My favourite, the bubbles, with its tables that are adorned by what could only be perceived as Champagne bubbles and its elegant captain chairs, made me feel like a true princess. Just simply exquisite.
Miami's Nightlife
Miami being Miami has come to be known as one of the world's most popular vacation destinations; thus giving tourists and locals alike, a nightlife like no other!
Just like the saying goes 'When in Rome…', I needed to experience what was behind all the attention surrounding Miami's nightlife. So, if I was going to do this I was going to start with one of the most famous nightclubs around, Story.
Story is a mind-blowing 27,000 square foot nightclub that offers over 60 exclusive VIP tables and five full-service bars. To see this in person is off the charts and I am not even referring to their sound system and production team.
I was fortunate enough to have friends who were able to grant me access via the club promoter Avenue. That being said, for those that are watching their pennies, this is a very costly establishment and everything and I do mean everything, is very expensive. All in all, it was all worth it as Story is known for their high caliber DJs like David Guetta to Kaskade just to mention a few.
Another nightclub with a different twist is Mango's Tropical Cafe. It was suggested that if you happen to find yourself in South Beach Miami then you need to see this nightclub firsthand as it is one of the longest running Cabaret shows in Florida.
Mango's Latino vibe is ever-present with its live performances atop of the bar – mere feet from your table. The energy and heat of the Latin culture is electric and very contagious. Performers singing and dancing in traditional costumes executing Salsa and Bachata routines are breathtaking! It's something different for sure and I can see why it resonates with many people.
Florida as a whole has numerous amazing sites and activities to offer and engage tourists. I had the pleasure of taking part in several in both Fort Lauderdale and Miami. However, there are many other cities within this beautiful state that are left to be discovered.
More activities to experience, more dining establishments to savour and more importantly …more memories to create!
Till next time…Bon Appétit!