There is the love of food, and then there is A LOVE FOR FOOD! There aren't many things in life for which I would wake up at midnight, but for outstanding food, I will always make the exception!
Just like Cinderella at the stroke of midnight, I placed my reservation at the highly coveted Pied de Cochon Sugar Shack, made famous by the gourmandizing chef himself, Chef Martin Picard.
For years now, hardcore food lovers have been setting their alarm clocks to make online reservations for either of Chef Picard's glutton fests: the Maple Syrup Season or the Harvest Season.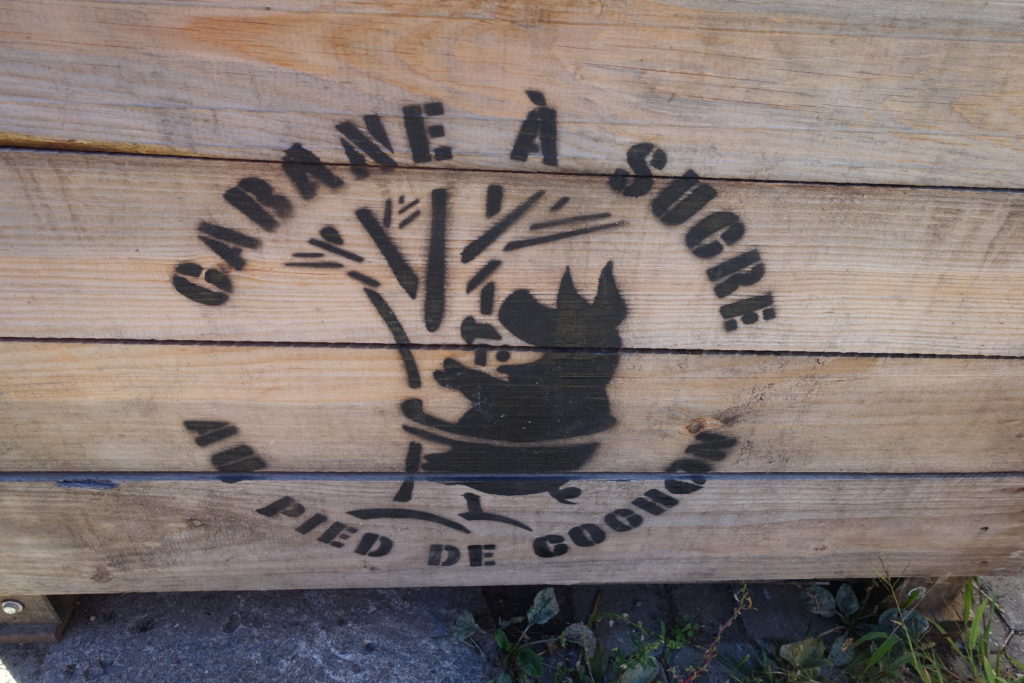 These two food lovers events are something else. The best way I can describe it is to imagine yourself in the Renaissance period when food was so abundant that even the most voracious foodie would have been challenged. The dishes are exaggerated and very imaginative…from gravy boats that resemble small kegs just oozing wonderfulness to generously overstuffed pastries…the sheer volume of food is beyond all comprehension.
As you're speaking to yourself with every passing oh-so-tantalizing dish, that it MUST be the last one, out comes another. Your tongue is introduced to an explosion of flavours as each ingredient seems to surpass one another. It is literally a feast for all senses!
And these are just a few of the reasons why food lovers try to make their reservations three months in advance. I use the word TRY because attaining a seat at this bucket list food utopia has become a food lottery of sorts. It is highly recommended that you have a strategy in place if you wish to taste such exhilaration.
Gluttony Strategy
In order to increase your odds of attaining a reservation at this highly coveted food emporium, let me share a few tips with you that I have learned.
Have several people go online at the same time when Pied De Cochon (PDC) opens their website (www.cabane.aupieddecochon.ca) for reservations. I have been informed that this year, they will be accepting reservations at 10 am on December 1, 2017 (normally it's at midnight, but they are trying to accommodate everyone) for their March 2018 Maple Syrup Season.
Once you have submitted your reservation request, it will take a couple of months before hearing back from the restaurant of your placement – be patient.
If you and your friends are successful in being contacted to make a reservation (at this point, no set date has been granted, it is solely a time frame you are given) – make sure everyone diligently looks at their emails as PDC has in the past given a 24hr-48hr window to reply to their emails before they proceed to the next reservation request in queue.
After being notified of your reservation, be sure to have the number of people that will be accompanying you. This is very important as the shack is designed to be very communal. You will be sitting with strangers at long picnic-like tables. If you are just two of you, you can request to sit at the bar if you wish. Like most places, it is always easier to reduce the number of people in your party as opposed to increasing it.
Once you have your glorious food date set, give yourself time to enjoy the drive down to Mirabel, Quebec (when I went I was white-knuckling it during a freak snowstorm….but it was so worth it!).
Don't worry about not being able to eat all the food – no one can finish all the courses and that's why PDC happily supplies everyone with takeaway packages (feel free to eat more during your car ride home).
And the most important tip…..WEAR SUPER COMFORTABLE CLOTHING for all that gluttonous yumminess to set in!
On both occasions that I had the opportunity of tasting le PDC dishes, I found the food insanely flavourful and very artistic in regards to their presentation. It's one thing to be creative, but to have jaw-dropping flavours and textures join in is absolutely mind-blowing!
During the Maple Syrup event, the menu was very much Japanese influenced as I had learned that Chef Martin Picard had recently gone to Japan to celebrate his birthday. With each decadently rich dish, one could easily see and taste the Japenese inspiration behind it. Much was the same for the Harvest Season event; except we had the pleasure of going west to Italy. Every mouthful was paying homage to the pasta motherland. Mangia! Mangia!
From ramen soup with Yakitori foie gras to Italy's eggplant a la parmigiana guests indulged, indulged and indulged some more.
Looking forward to PDC's upcoming season and seeing where Chef Picard's imagination and inspiration takes him. The PDC Maple and Harvest Seasons are for those that enjoy creativity for all senses as Chef Picard takes us on a culinary tapestry of flavours!
My love of food has no bounds!